One more year, Nikon Small World Has celebrated the milestones that microscopic photography reaches naming the winners of your contest. The well-known manufacturer has been doing it since 1974, and as the years have passed, the improvement in quality has been appreciated thanks to technological advances.
Each photograph of those shown has implied a lot of hope from its participants, and they show us what our world is like on a scale impossible to see with our eyes. Let's see which images have been the best of this year according to Nikon, in ascending order and saving the winner for last.
20
A Arcyria pomiformis, omoho mucilaginous. Photograph of Alison Pollack.
19
A calcite crystal suspended within a spinel gem. Photograph of Billie Hughes.
18
A crystal of common table salt, photographed by Saulius Gugis.
17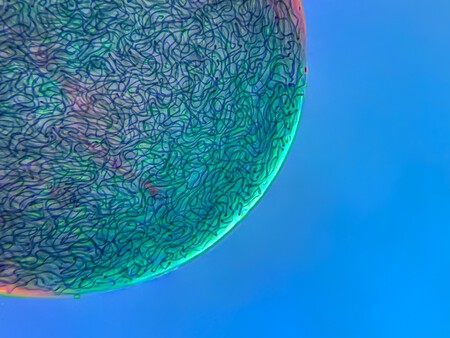 Nostoc cyanobacterium filaments within a gelatinous matrix. Photograph of Martin Kaae Kristiansen.
16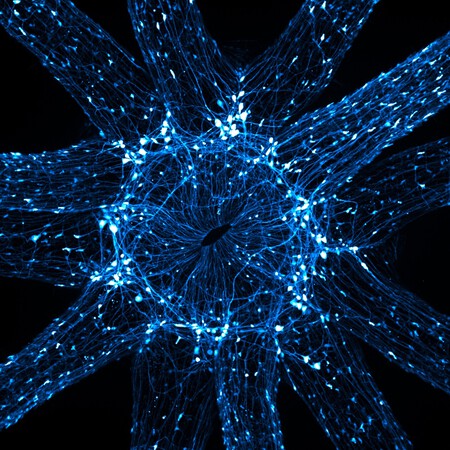 Several neurons envelop the mouth and tentacles of an anemone. Photograph of Ruohan Zhong.
15
A diatom, microscopic algae present in plankton. Photograph of Bernard Allard.
14
A snowflake photographed by Joern N. Hopke.
13
Various pollen grains trapped in cotton fibers. Photograph of Happy Placenti.
12
Cells myoepithelium mixed with secretory cells from the breast. Photograph of Jakub Sumbal.
11
Blood vessels in the retina of a mouse eye. Photograph of Jason Kirk and Carlos P. Flores Suárez.
10
A vein and several scales from the wing of a butterfly. Photograph of Sebastien malo.
9
A water flea with embryos of its young, photographed by Jan Van IJken.
8
Cross section of the intestine of a mouse, photographed by Amy Engevik.
7
The head of a flea, photographed by Tong Zhang and Paul Stoodley.
6
The vascular system of the brain of an adult mouse, photographed by Andrea Tedeschi.
5
The proboscis (or trunk) of a fly. Photograph of Oliver Dum.
4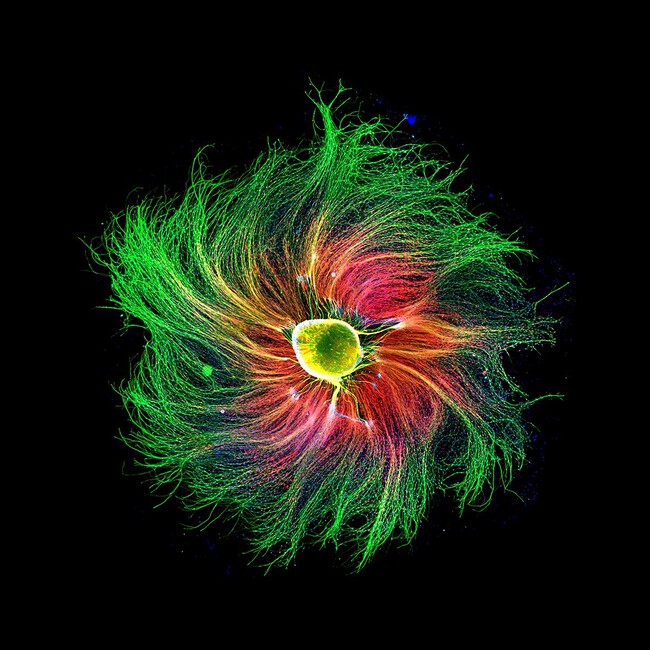 A sensory neuron in a rat embryo. Photograph of Paula Diaz.
3
A leg, a claw and the windpipe of a louse. Photograph of Frank Reiser
2
Two separate populations of neurons (about 300,000) within a microfluidic device. Photograph of Esmeralda Paric and Holly Stefen.
1
The first prize goes to him Jason Kirk, which has photographed two trichomes (or small appendages) floating surrounded by stomata or pores of an oak leaf.
The photographs have been released with the express permission of Nikon Small World.


www.xataka.com