Key facts:
Addrs allows you to accept online payments with Visa cards in dollars, euros, pounds, pesos and more currencies.

Payments are made on a personalized link and converted into cryptocurrencies.
As the global interest in collecting bitcoin (BTC) grows, new tools appear on the market that allow this to be done. One of them is the one offered by the payment company Addrs, which on February 6 communicated how its special service works for entrepreneurs who charge with Visa cards and want to receive the money in cryptocurrencies.
The company reported that your platform It allows you to accept payments with Visa credit or debit cards in different national currencies and receive the money in bitcoin and other cryptocurrencies. The conversion is automatic and is transferred directly to the linked wallet address.
Addrs allows you to accept payments in euros, dollars, pesos and more to receive bitcoin
To use the platform, it is only necessary for the entrepreneur to create a username by registering their email and wallet address. Once this is done, it is possible to obtain a personalized link, which the user can send to his clients so that they can make the payments.
The link offers the possibility of making payments with Visa credit or debit cards in more than 25 different national currencies. Options include, for example euros (EUR), US dollars (USD), British pounds sterling (GBP), Canadian dollars (CAD), Zealand dollars (NZD), Australian dollars (AUD), etc.
It also allows five Latin American currencies: pesos from Argentina, Mexico, Colombia, Chile and reais from Brazil. Although it would also be possible to use it from such countries, as from elsewhere, to receive payments in foreign currencies.
The service has costs of fees that must be paid by the client, who is shown the rate with expenses included just before making the payment, as seen in the image below. In addition to being able to pay with a Visa credit or debit card, it is also possible to pay with Apple Pay.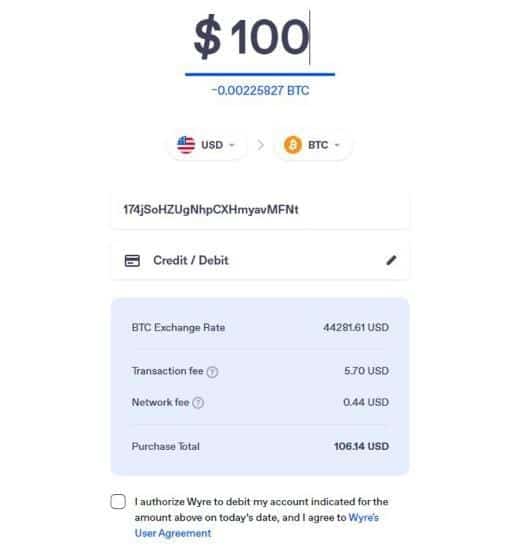 Right there, the money is automatically converted to cryptocurrencies and sent to the entrepreneur's wallet. It is possible to link a bitcoin wallet, Ethereum (ETH), dogecoin (DOGE), the stablecoin tether (USDT), among 20 other cryptocurrency options, to the system.
In this way, entrepreneurs who want to charge in cryptocurrencies can do so without the need for their clients to pay them in cryptocurrencies. Although, as CriptoNoticias pointed out, there are also options on the market for those who want to accept payments directly in bitcoin.




www.criptonoticias.com