Key facts:
The police investigated the detainee and his partner for several months to find out their modus operandi.

In addition to bitcoin, the individual resorted to buying and selling foreign currency to launder money.
In the summer months, Mar del Plata is the busiest city for tourists on the Atlantic coast of Argentina. However, these days "the happy city", as it is known, made headlines for an event involving a DJ, drug sales and bitcoin (BTC).
The person in question is "Beto" Navarro, who is presented in the media as a "well-known DJ in the area." This individual was detained by the police in the last few hours, accused of selling synthetic drugs and laundering money through the buying and selling of bitcoin and foreign currencies.
According to media reports mdzol.com, Both Navarro and his partner Esteban Freiz fell after a police investigation that yielded its results after four months.
In the raids carried out by the Argentine Federal Police, A firearm was found without documentation. In addition, according to the Crónica TV television channel, the security forces had more than 500 hours of wiretapping and filming that showed Navarro's actions.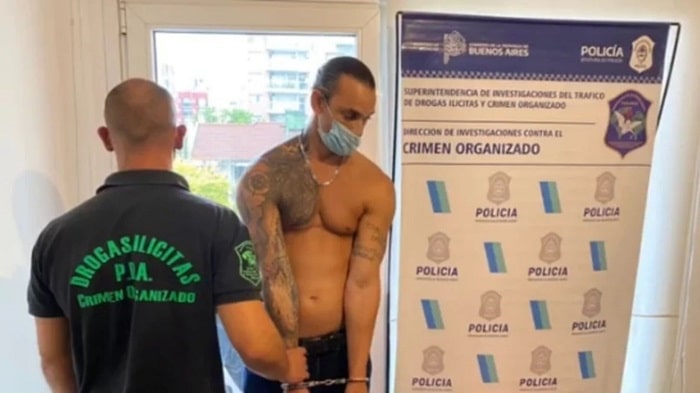 Bitcoin and drugs
News stories linking bitcoin to drug trafficking often appear in the media. Without going any further, CriptoNoticias has reported cases such as that of an American trafficker who laundered the money from his earnings through the cryptocurrency invented by Satoshi Nakamoto.
As a consequence of this potential use of bitcoin for illicit purposes, entities such as the United Nations Organization have called on countries to regulate it to prevent this type of criminal act.
Despite this reputation that is usually attributed to bitcoin, it is enough to consult the news in any web search engine to confirm that cash is still the main method of payment in criminal operations. As this outlet reported, in 2019 the UK's National Crime Agency concluded that the use of digital currencies for money laundering was still low compared to physical money.
One fact that may explain this preference of criminals is that bitcoin operations can be fully traced just by knowing the public address associated with a criminal or criminal gang. Since all transactions are recorded on the blockchain, it is impossible to falsify, hide or delete any operation with funds ill-gotten Something that can easily be achieved with cash.


www.criptonoticias.com