Avatr is the new brand of electric cars arriving from China. And behind it are names as relevant as Huawei or CATL. We are facing a 'joint venture' in which the technology manufacturer, the large battery manufacturer and the Changan car company participate.
The Avatr 11 is the first electric car of this new manufacturer and has been presented during the Shanghai Motor Show. The interesting thing is that the first car with Huawei Inside technology, marking the beginning of Huawei's recent commitment to the automotive sector.
A crossover coupe with 262 hp and Huawei brain
Inside the Avatr 11 we have a Huawei processor that promises a 400 TOPS computing power. The car has sensors and up to 3 LIDARs to offer autopilot functions. The company is not talking about full autonomous driving, but Huawei's chip predictably helps the task of performing these functions.
The presence of Huawei is also noticeable in the operating system. Harmony OS it works in cars and the Avatr 11 will be one of the first to incorporate it. At the moment there are no more details of the interior of the vehicle, but the company says that its infotainment system and parking assistance functions will be integrated into a connected platform called CHN.
On the vehicle itself, we have a coupe-type crossover with a length of about 4.8 meters and four-wheel drive with an electric motor up to 262 hp. According to the brand, the Avatr 11 is capable of accelerating from 0 to 100 km / h in less than four seconds.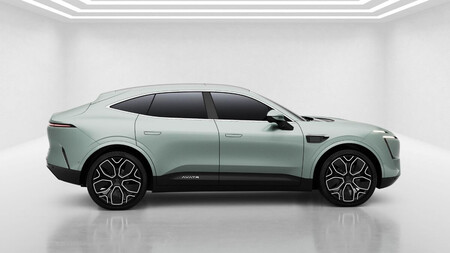 In terms of autonomy, the Avatr 11 incorporates CATL batteries and promises to exceed 700 kilometers in the NEDC cycle, which in the European WLTP would be about 550 kilometers. Equally interesting is the commitment to a system of 200 kW fast charge in direct current.
The Avatr 11 is scheduled to hit the Chinese market in the second quarter of 2022 and production has already started at Changan's factory in Chongqing. Among the direct rivals of this first Huawei-powered car are other high-end electric SUVs such as the NIO ES8 or the XPeng P7.
Avatr aims to sell 4.5 million cars a year in 2030. By 2025 the manufacturer plans to present three more models. Currently its factory has a capacity of 350,000 vehicles per year.
Via | Mixx.io


www.xataka.com