This Friday afternoon, several users began reporting problems with the display of BNB transactions and balances, and other Binance Smart Chain (BSC) tokens, in the Metamask wallet. Despite this, transactions and balances appear in block explorers like BSC Scan.
Although the reason for this failure is unknown, it is important to note that the balances are safe and that you can access them from other wallets, such as MyEtherWallet and Trust Wallet, by importing your seed — twelve words — or private key.
So far, Metamask has not commented on the matter. This bug is affecting both Brazilians and users from other countries, indicating that it is a worldwide problem.
Metamask does not display balance
After taking a test, the Livecoins confirmed that Metamask is having trouble displaying the balance of BNB and BSC network tokens. However, after about 10 minutes the transaction appeared in the wallet… and then disappeared again.
If you are not seeing your full balance and need to perform a transaction, you can import your account into another wallet. just open the wallet menu, located to the right of your address, click on Account details, and then on Export private key.
The same can be done with the twelve words of your seed, if you have it saved somewhere. It is highly recommended that you have these words saved in an offline environment as it is the only way to access your wallet in case there is a problem with your browser or computer.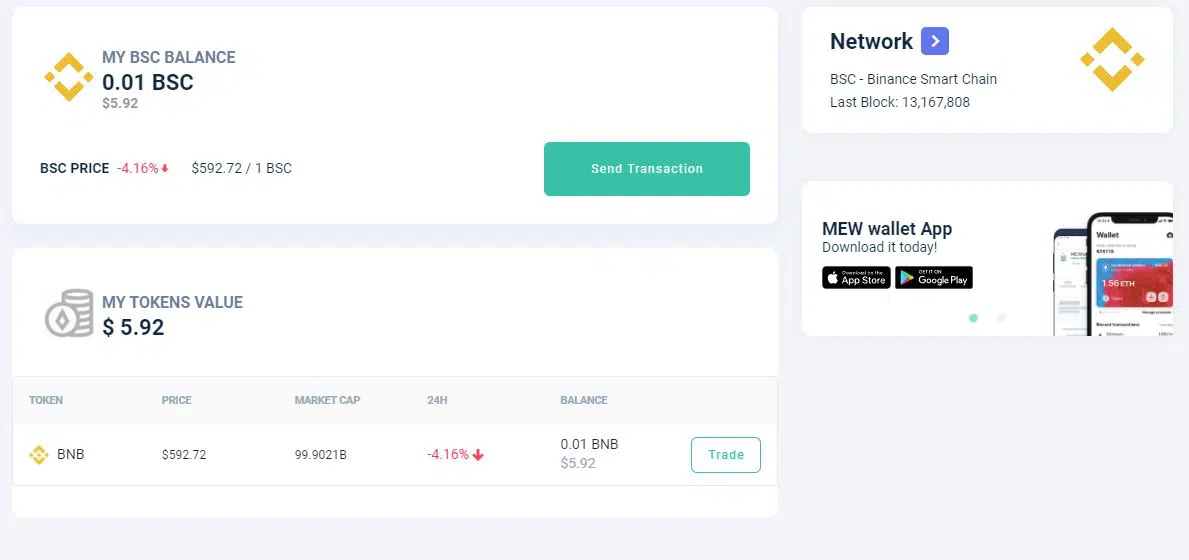 From this private key or seed, you can import your account into another wallet, such as MyEtherWallet. The most you'll need to do is change the network from Ethereum to Binance Smart Chain, just like you did at Metamask when creating your BNB wallet.
What might be causing this problem
The source of the problem that is occurring all afternoon this Friday (3) is still unknown, most likely it is a connection problem on the part of Metamask in relation to the BNB, after all other wallets like Ethereum seem to be working normally.
Despite the scare, if only you have access to the private key or seed, you are safe. Even if a wallet stops working for some reason, you can import your account into any other software as shown above.




livecoins.com.br