Banning Bitcoin mining, or specifically proof-of-work (PoW) mining, is back on the table in the European Union.
In this case, it is Erik Thedén, vice president of the European Securities and Markets Authority (ESMA), who has requested, once again, Prohibit this practice to comply with plans to reduce emissions of greenhouse gases CO2, causing climate change. This according to pick up el Financial Times.
The new proposal joins the report published last November by Thedéen himself, stating that Bitcoin mining would go against the Paris Agreement, whose objective is to propose the necessary policies to reduce climate change.
For Thedéen, bitcoin mining is "inefficient" which leads to considering this type of practice as harmful to the environment. According to The Financial Times, Thedéen considers that the proof of participation has a "lower" energy consumption, which would lead to only banning PoW mining.
If this proposal becomes a reality, not only Bitcoin mining would be affected; Ethereum, which has not yet made its way to its version 2.0 with proof of participation (PoS), would also stop its activities in the European continent, along with many other cryptocurrencies.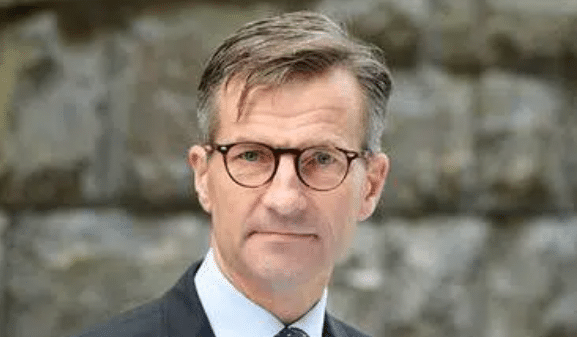 Erik Theden serves as director of the Swedish Financial Supervisory Authority (Finansinspektionen), whose country has approved a law that would lead it to have 0 CO2 emissions by the year 2045.
Is Bitcoin so polluting?
According to recent reports, the electricity consumption of the Bitcoin mining network, by May 2021, exceeds that of countries such as Norway, Chile or Bolivia. However, it is worth noting that, as reported by CriptoNoticias, the electricity consumption of Bitcoin is less than 1% of global consumption.
Along with them, some studies have indicated that, by 2030, Bitcoin mining will be carried out with only renewable energies, thus significantly reducing the carbon footprint.
To this it is also worth adding that, according to some studies, the production of gold and the world banking system consume twice as much energy as Bitcoin mining does. Of which no prohibitive policies have been raised on their use in Europe.
Advertising

Is Europe following in China's footsteps?
In May 2021, China made official what is now known as the ban on Bitcoin miners. Totally prohibiting mining within the country. Being recently declared as "obsolete" in the Asian country. All this under the allegation of "energy crisis".
However, according to the recent movements of the Chinese State, the measure of prohibiting mining, and even classifying as illegal any transaction with bitcoin within the country, seems a way to prepare the ground for the arrival of the Digital Yuan, without any competitor.
In this sense, Europe has already begun its pilot tests of its own CBDC, the Digital Euro, which would give way to a new currency within the European continent, making the arguments in favor of the environment are more in favor of economic protection measures against Bitcoin. Bearing in mind that the person demanding the ban is an asset and stock market regulator in Europe, and not a ministry or environmental organization.




www.criptonoticias.com