Key facts:
Those injured are analyzing taking legal action to unblock the situation.

Some accounts have more than 1 BTC with "lifetime savings", according to those affected.
A group of users of the exchange house Binance in Colombia denounce the suspension of their accounts and blocking of their funds. So far, 20 are known to be affected, but they say there could be more. Some cannot access "lifetime savings" that exceed 1 bitcoin (BTC) in value.
Thank you for using Binance. Your account is currently under review by the Dutch law enforcement authorities. For more information on the status of your account, please contact the officer in charge of this case… ", indicates the message that some users received when trying to access their account.
The people in question organized themselves into a Telegram group that CriptoNoticias was able to access. In addition, several of them assured in contact with this medium that have already contacted a lawyer to file joint legal actions.
The complainants state that the exchange blocked the withdrawal of funds from their accounts. Some of them say that they can't even see their balance, much less trade with it.
CriptoNoticias contacted Binance to learn more about what happened, and from the company they reaffirmed their commitment "to work with entities that enforce the law to ensure that the community is safe and prevent fraudulent activities." However, the reply also states that "due to the nature of an ongoing criminal investigation, we are unable to comment at this time."
For their part, the Dutch authorities that should respond to the situation have also not responded to the queries made up to the closing of this note.
Binance's responses to users
From what can be seen in the responses given by Binance support to the queries, the account suspension has to do with "profile review" by the platform's Legal Compliance department. While some users You were asked to authenticate your identity, the issue was not resolved after completing this step. In addition, several people assure that they already had the verification ready prior to the blockade.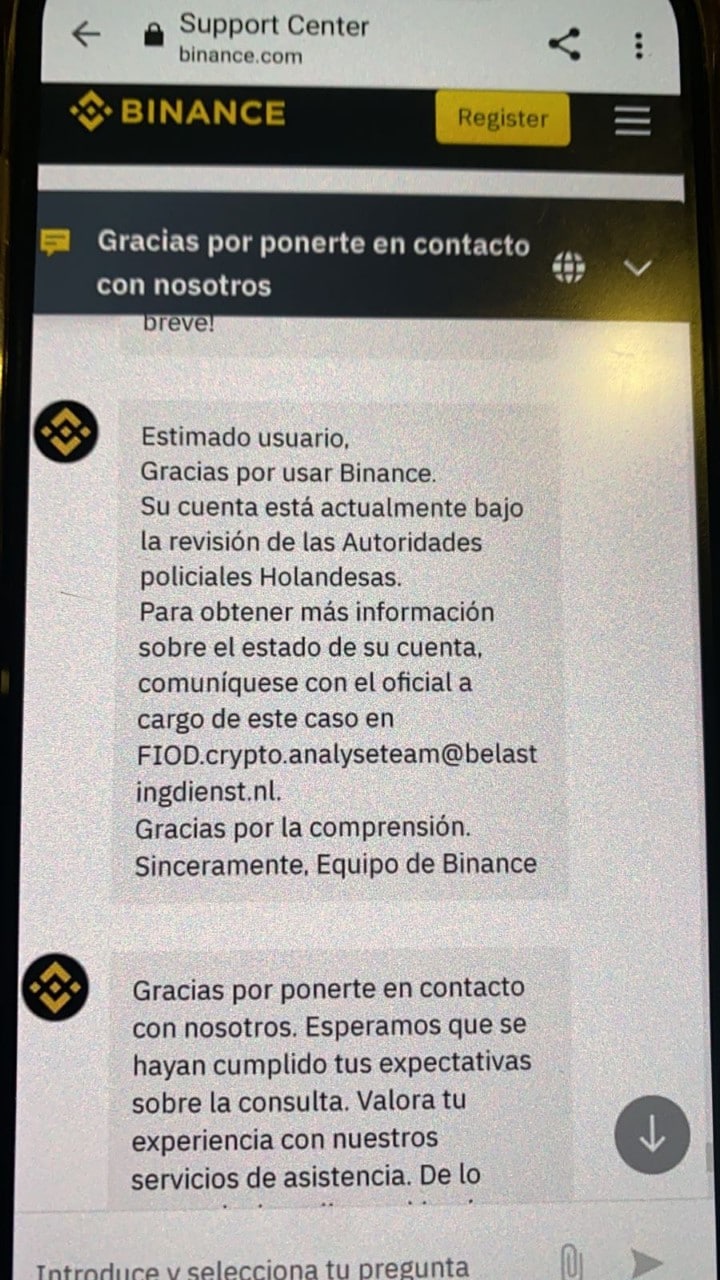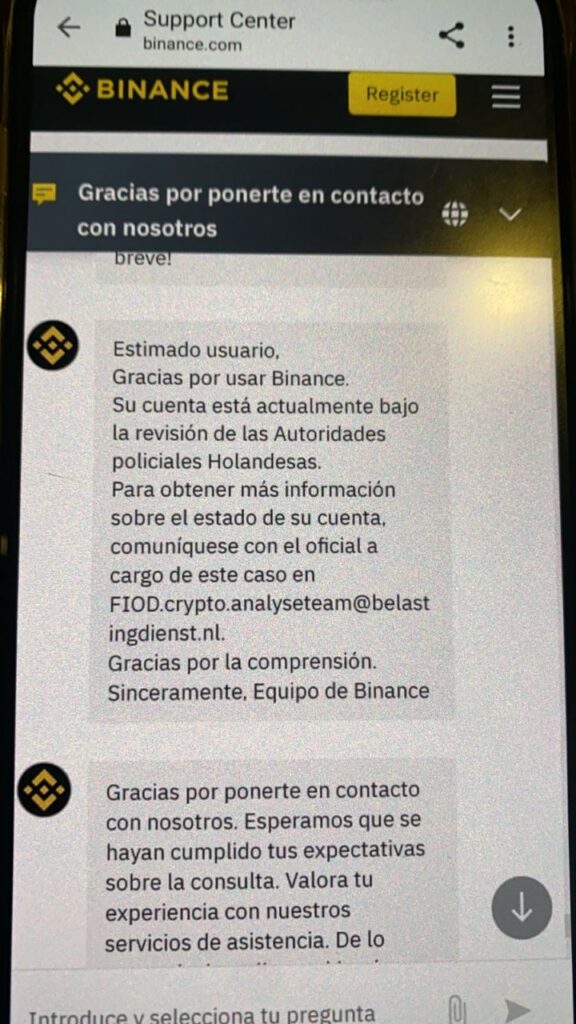 In Telegram, one of those affected pointed out that from the cryptocurrency exchange they informed him that they are investigating whether they have carried out "operations with a risk address or wallet, that is, that I received funds from a wallet that is marked."
Most of those affected claim to have operated on the P2P (Peer to Peer) platform. This is not a minor fact, taking into account that the antecedents and the actions of the counterpart come into play here, something that the Justice may take into account to initiate an investigation. A similar case occurred in Argentina recently was reported in this medium.
In addition, another person said that, as reported from the exchange, his problem had to do with proving his income. "I had to send proof of income over 2 million dollars, income statement, bank statement to verify address and investment support," he explained.
Those affected claim to have lost all their bitcoins
According to what those affected report, the problem with their Binance accounts began about a month ago, "without reasons and without answers" from the company.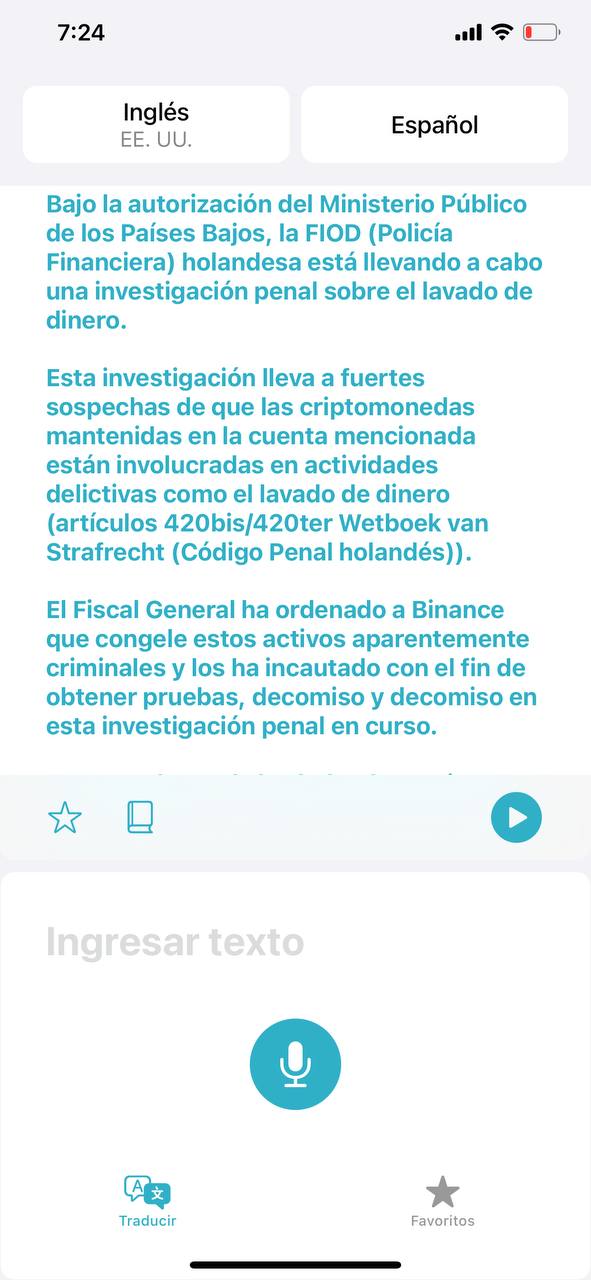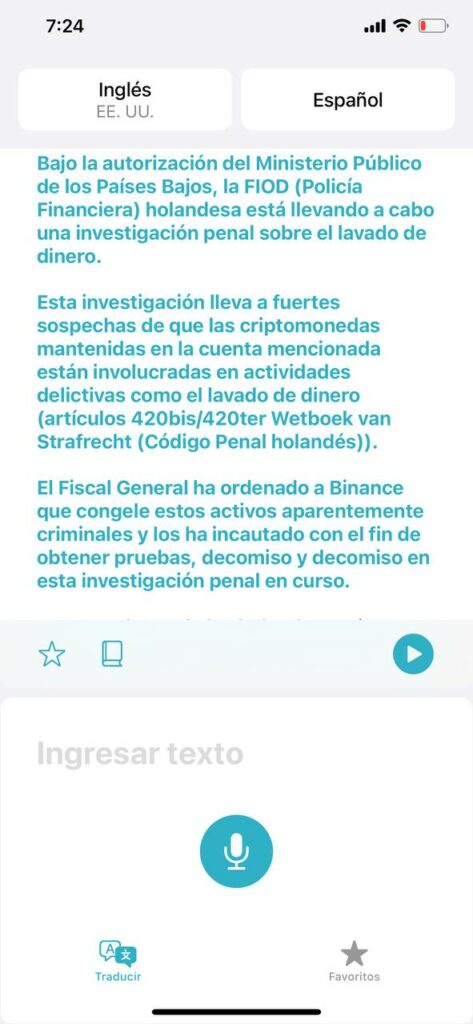 The rationale for justifying the blockades was diverse. While some people were asked for legal documentation about their identity and income in Colombia, others were directly referred to a contact with the Dutch authorities. However, the mail detailed in the message is not operational, as this media could verify.
There were even those who were instructed to contact a state agency in the United States. It is the HIDTA Front Range Task Force, based in Denver. This is one of the divisions of the ATF, the Bureau against Alcohol, Tobacco, Firearms and Explosives.
In these circumstances, these Colombians from various cities such as Bogotá, Medellín and Cali find themselves trapped in a problem for which they cannot find a solution. In between, the possibility of losing their "lifetime" savings haunts them, considering that the balance in some accounts reaches 1.88 BTC. According to the CriptoNoticias price index, this equates to $ 114,958 at the close of this note.
"I never thought I would go 12 days without a correct answer, deprived of the right to my property and, above all, to the proper information," said one of the injured to this medium.
This is precisely one of the risks involved in leaving savings on an exchange. Faced with a blocking of funds such as the one that these people denounce, the user does not have power over their assets as if they would have them when having the custody of their cryptocurrencies in a wallet.


www.criptonoticias.com