For several weeks, a group of truckers calling themselves Freedom Convoy 2022 has been protesting in the city of Ottawa, Canada, against compulsory vaccination. The authorities require them to be vaccinated to cross the US border without quarantine, which is why they started protests and a strike.
In this context, truckers they set their sights on bitcoin (BTC) and began to receive donations via Tallycoin, a crowdfunding or fundraising platform built on the Bitcoin blockchain. They opted for cryptocurrency after GoFundMe freeze USD 10 million that they had collected.
The purpose of the fundraiser is give food and shelter to truckers while they protest. Leftover funds will be given to "a credible veterans organization to be chosen by donors," reported a local medium.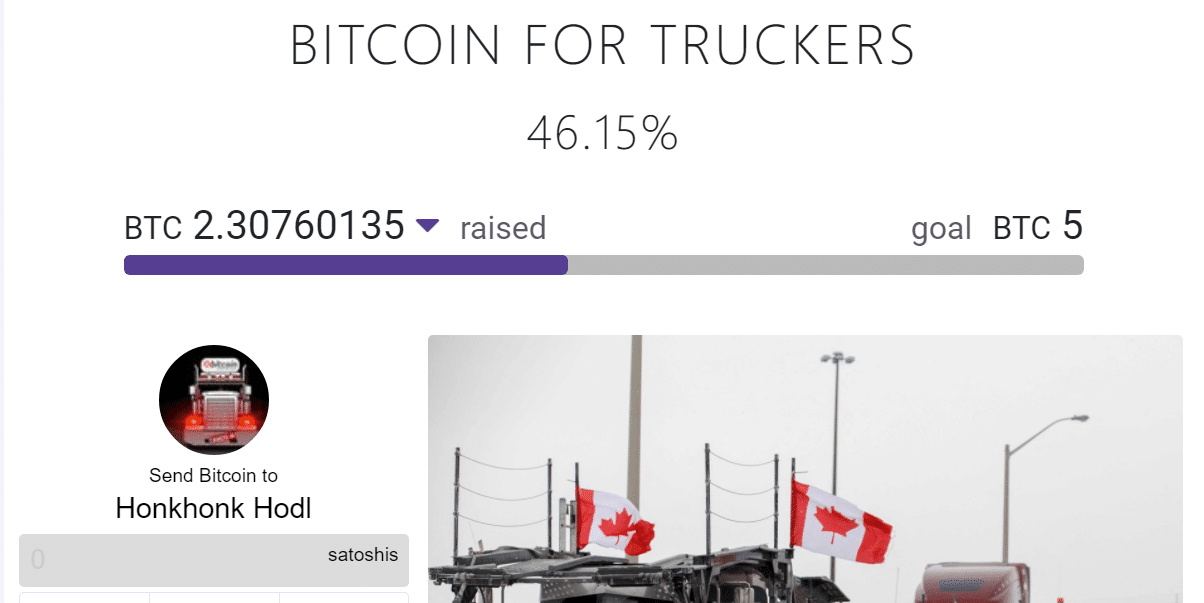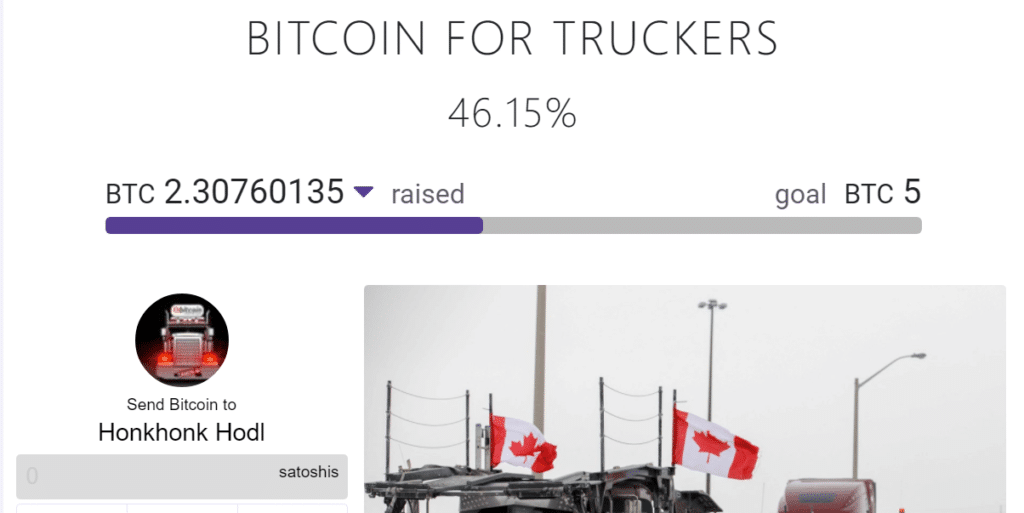 As of this writing, the organization has received 2.3 BTC, which is equivalent to $95,135, according to the CriptoNoticias price calculator.
In the truckers' profile on Tallycoin they explain that the financial infrastructure "can sometimes be politicized and repressed," while Bitcoin is a "truly censorship-resistant method of communicating value."
Bitcoin was not the first choice of truckers
At the beginning of the protests, truckers did not have bitcoin as an option. They received donations through the virtual fundraising service GoFundMe, but the organization froze the funds obtained, as mentioned at the beginning.
GoFundMe justified the closure with the allegation that the group of truckers did not comply with the terms of service by not declaring the use of funds. "When we don't receive the required information, we can put a pause on donations like we did in this case," they explained on your blog.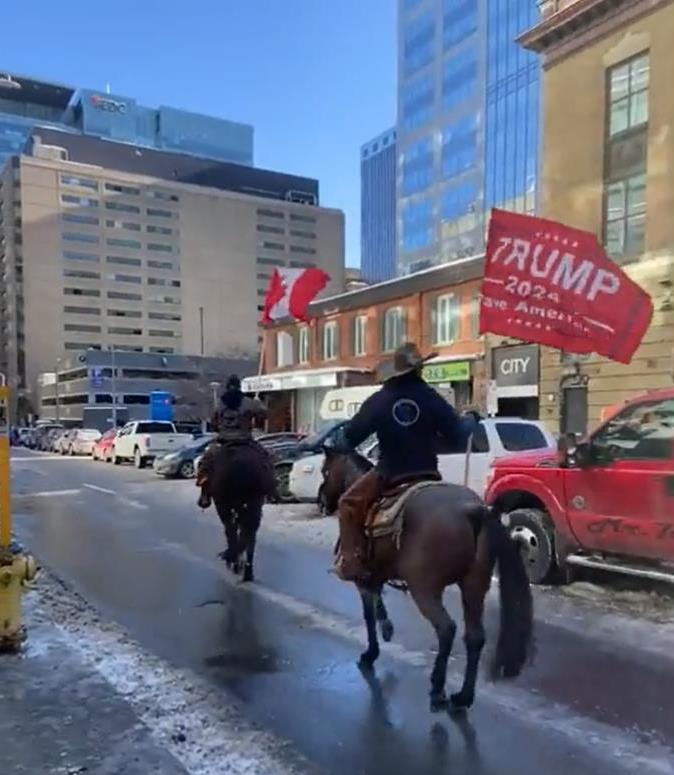 This resulted in the Freedom Convoy 2022 looking at bitcoin and the freedom it provides its users. Now they receive donations daily and from countries like Ireland or Spain. The goal of the protesters is to reach 5 BTC.
The protest has also served to reject other measures used to combat COVID-19, such as the use of masks.
Bitcoin donations, such as those received by truckers in Canada, appear to be on the rise. CriptoNoticias recently reported a 1,558% growth in donations with cryptocurrencies in 2021.
The data was released by The Giving Block. The company noted an increase in each quarter of last year. The platform processed donations with cryptocurrencies for USD 69.65 million in 2021, a figure 16 times higher than that of 2020.




www.criptonoticias.com