The government of El Salvador has no doubts about the future of bitcoin. Despite the warnings that the International Monetary Fund (IMF) released last week about the risks of adopting BTC as legal tender in the country, the authorities seem to be clear about their position.
Finance Minister Alejandro Zelaya said Monday on television that "no international organization is going to force us to do anything, nothing at all." His anger was a response to an IMF statement suggesting that the adoption of bitcoin in El Salvador poses risks to financial stability in the country, as CriptoNoticias reported.
"They (the IMF) point out a series of initiatives to implement, we are going to implement these others," he said, in relation to the organization's demand to reduce debt and increase income, conclusions that emerge from a consultation made to the technical staff of the IMF regarding its annual review of Article IV.
In the past week the IMF urged El Salvador to dissolve the USD 150 million fund which was created when the government adopted bitcoin as legal tender. According to the international organization, these funds should return to the nation's treasury to avoid the volatility of the price of bitcoin and that money falls into the hands of criminals.
In response, Zelaya commented that "countries are sovereign nations and make sovereign decisions on public policies."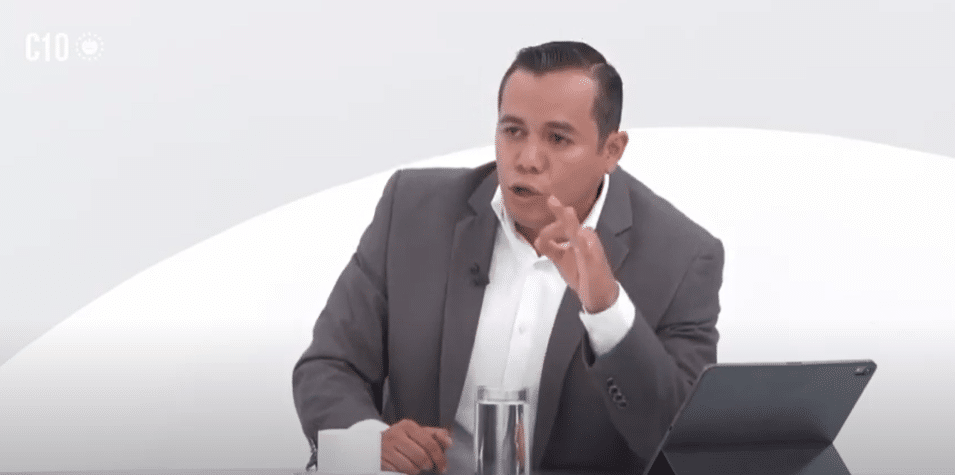 Negotiations on an alleged IMF loan could stall
For months, El Salvador and the IMF have been negotiating the $1.3 billion loan to sustain economic growth in recent years, but differences over how to handle monetary policy in the country could be an obstacle to that goal.
Zelaya delimited in this sense that the use of bitcoin "is a risk analysis and mitigation factor, like anything else." Furthermore, it ensures that in the negotiations with the IMF there have been different approaches and that has not been a problem to move forward.
He cited, for example, the case of the tax increase suggested by the agency, which was ultimately not executed because El Salvador proposed that the alternative was to combat tax evasion. The IMF agreed, he said.
According to the IMF statement, the fiscal deficit is projected at 5.8% of GDP in 2021 and close to 5% in 2022. "Under current policies, public debt would rise to around 96% of GDP in 2026, on an unsustainable trajectory." In November, the agency admitted that they estimated that the country's economic growth would reach 10%, as reported by CriptoNoticias.
Another factor that is on the table in these negotiations is the issuance of bitcoin bonds. that the government intends to execute at the beginning of March, as Minister Zelaya expressed, and that according to the IMF are a cause for "concern."
Zelaya admitted that bitcoin "is not the complete solution for public finances, it is part of it, but we are dealing with short-term debt management."


www.criptonoticias.com