The Carrefour Group made its arrival in the metaverses official. Supported by The SandBox, the supermarket consortium now has a plot in the virtual universe, home to other major brands that have a presence in this place.
The information shared first Élodie Perthuisot, who is responsible for digital transformation at Carrefour. Via Twitter, he said briefly: "We just received the keys, it's official: Carrefour is the proud owner of a beautiful piece of land in the metaverse!"
Then the CEO of the company, Alexandre Bompard, Indian in that social network that Carrefour's first steps in the metaverses were being taken. "Innovation is at the heart of our model," he said.
A metaverse, by definition, is a 3D universe that remains online, combining virtual aspects that are different from each other. It is planned that in this place users can work, play, meet and socialize. While not fully created or defined, there are already several games with approaches to this technology, creating a digital economy where cryptocurrencies have a great role.
In the case of The SandBox, where Carrefour has plot 33,147, it is a play-to-earn game based on the metaverse, where you can exchange cryptocurrencies, buy non-fungible tokens (NFTs) and other functions.
It is worth remembering that, in this game, parts of the virtual terrain can be privatized, so that it is possible create or develop virtual projects that can be monetized.
One factor to take into account is that The SandBox takes place in a centralized environment controlled by the creators. However, being created on a blockchain opens the doors for the development of an entire profitable ecosystem where it is feasible, for example, to enter Carrefour and make purchases.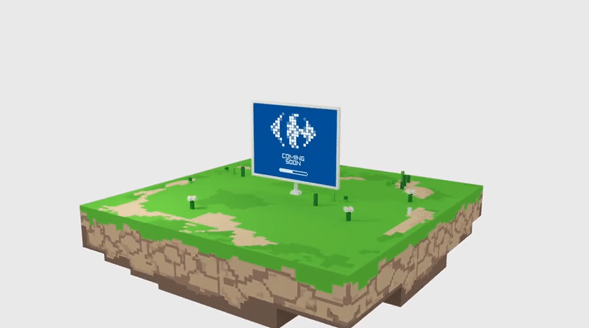 Carrefour and its approaches to Bitcoin
The fact that Carrefour fully enters the metaverses leads us to remember that this company has already had approaches to the ecosystem born from Bitcoin.
For example, it was known in 2018 that Carrefour had started selling egg cartons registered in a blockchain, with the aim of facilitating customers all available information on product quality.
According to Laurent Vallée, general secretary of the company, the initiative offers "guaranteed total transparency regarding the traceability of its products."
The project was a success, both who extrapolated it from France to Spain. As reported by CriptoNoticias, the traceability system, as it is known, made its debut thanks to Hyperledger Fabric. in a new country a few months after being launched on French territory.
Meanwhile, it was news reported by CriptoNoticias that a network of shopping centers created by Carrefour and other investors would install bitcoin ATMs in Spain.
Other similar companies reach the metaverses
Carrefour takes a step ahead of its competition in this new digital ecosystem. However, it is true that other similar chains already have time inside.
An example is Walmart, the American retail supermarket chain, which -according to this newspaper- was taking its first steps in this digital universe, through the creation of its own cryptocurrency and a collection of NFTs.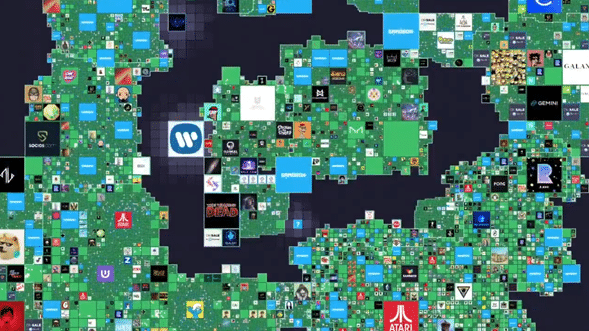 While Walmart didn't say if it was going to create a metaverse from scratch or if it would enter the game supported by universes already created, it is likely that Carrefour's arrival at The SandBox accelerate the initiative by the American giant.




www.criptonoticias.com