The owner of a company that created a possibly fraudulent cryptocurrency in Cabo Frio resurfaced on social media. In September 2021, days after the arrest of the "Pharaoh of Bitcoins" shook the cryptocurrency market in Cabo Frio, several companies began to suspend their operations.
Claiming diverse reasons and without much evidence, the leaders of these possible schemes ended up fleeing and leaving investors in agony.
One of the companies that is accused of defaulting is Alphabets, which promised fixed profits in the market for investors. After making an investment and signing contracts, the company's customers came to believe in high promises of easy profits from sports betting.
This market involves the use of platforms and has become popular for creating financial pyramids in Brazil, especially in recent months. Alphabets is accused of disappearing with R$ 10 million from its customers.
Owner of Alphabets, a company that even created a cryptocurrency in Cabo Frio, reappears on social networks
In images that circulate among Alphabets customers, Rogério Cruz, the company's leader, shows that he is not at all worried about the situation of his customers, who have not received the promised income for more than two months.
According to customers, he organized a luxury party for his family at his wife's revelation tea. The image was reportedly found by customers, who noted that the leader of the possible scheme changed his look after his disappearance, now with blonde hair.
According to the local news portal RLagos, Rogério was arrested in the past for involvement in drug trafficking. His company Alphabets even created a cryptocurrency days before the end, called K-Sports Coin.
Rogério Cruz was enjoying himself in Fernando de Noronha and if he had sent it open he could have been arrested
According to a group of clients, Rogério Cruz was with his wife enjoying himself in Fernando de Noronha, an archipelago off the Brazilian coast. When the company came to an end, he even declared that he would move to Dubai, something that doesn't seem to have happened.
Blond-haired, he walked with his wife calmly and was recorded by a client at that time.
After this recording, the client looked for a delegate in Fernando de Noronha, to carry out the arrest of Rogério Cruz. However, the official recalled that he cannot act without a court order and that the police station responsible for the case must complete the investigations and request the arrest of the suspect to the courts.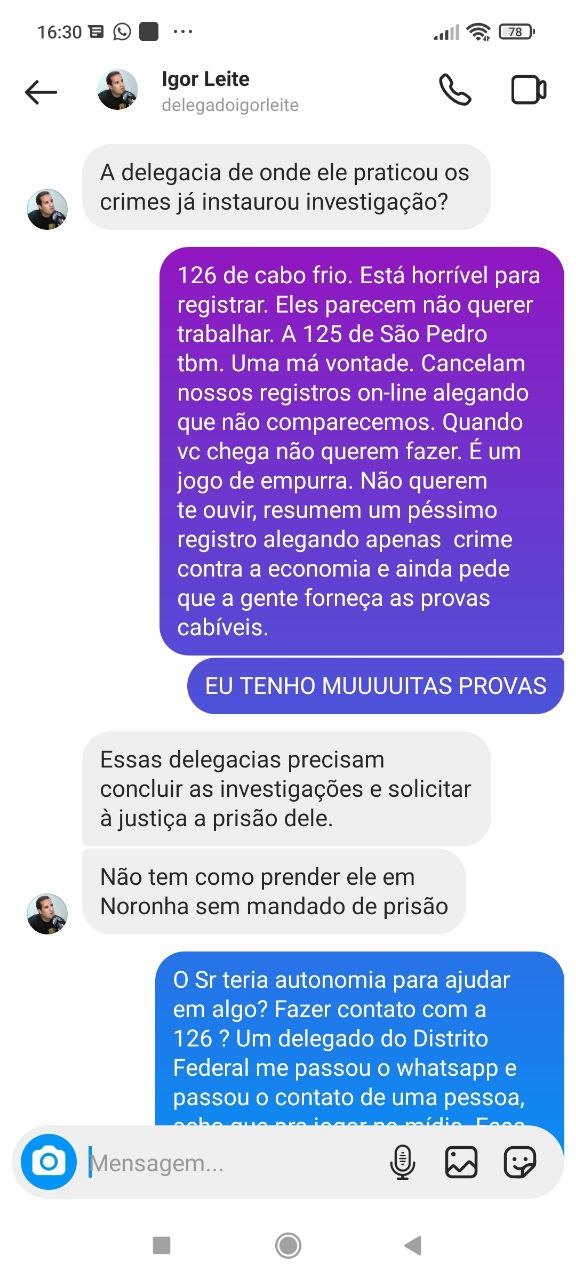 When Alphabets came to an end, Rogério Cruz was threatened with death by customers. One of them recorded a threatening video with a gun in his hand, saying he would go after the possible scammer, prompting the company's leader to publish a video threatening customers.
This case shows that the city of Cabo Frio continues to lament the flight of leaders from possible schemes, who show themselves enjoying life well after the coup. Even so, customers keep an eye out and look for clues to get their money back.
O Livecoins tried to contact Alphabets to inquire about the customers' money, but no one has been found by the end of the story and the space remains open.




livecoins.com.br