The bill contains measures Canadian miners and automakers have called a 'big win' for Canada
Article content
The US House of Representatives approved the Inflation Reduction Act, the final hurdle on a difficult course that Democratic leaders in Washington have had to navigate to deliver the fundamental shift in climate policy that President Joe Biden promised on his way to winning the White House. Biden tweeted Aug. 12 that he will sign the legislation next week.
Article content
Contrary to the title, the 730-page legislation isn't really about fighting inflation. The document covers an array of topics ranging from energy security and climate change to health care, rather than incentives to solely tackle the ongoing cost-of-living crisis in the US immediately.
The bill, which is the result of a compromise brokered by Democratic senators Chuck Schumer and Joe Manchin, witnessed last-minute changes towards the end of July that Canadian miners and automakers have dubbed as a "big win" for Canada. Here's what you need to know.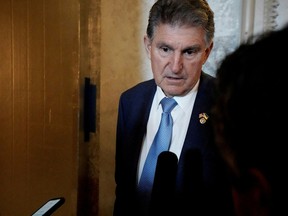 Why Canada cares
In its July 23 issue, The Economist magazine said the prospect of President Joe Biden getting Congress to agree on major climate legislation "anytime soon looks faint." Yet here we are, and the relief in many parts of Canada is palpable. A bill that once had the look of a protectionist headwind is now being described as a tailwind for Canada's automotive, energy and mining industries.
Article content
Initially, the language of the bill was framed in a way that would have favoured American automotive production over imports from Canada and other countries. For Canada, the main issue was the bill's plan to attach generous tax credits to the purchase of American-made electric vehicles, which Canadian politicians said would violate the North American trade agreement.
Following months of aggressive lobbying from Canada, Democratic lawmakers brought in key changes, including a US$3,750 credit for vehicles whose batteries contain critical minerals extracted or processed in a country with which the US has a free-trade agreement or were recycled from depleted batteries at a facility in North America.
In addition, there's a separate US$3,750 tax credit for vehicles whose battery components were either manufactured or assembled in North America. The bill mentions various thresholds for both the conditions.
Article content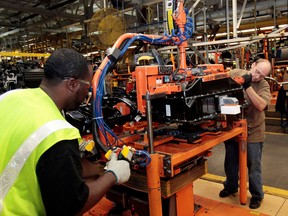 The current law in the US allows electric-vehicle buyers to get a tax credit of up to US$7,500. However, there's a cap of 200,000 on the number of vehicles that qualify for the credit from an individual auto company. Many automakers have already hit the cap.
Flavio Volpe, president of Canada's Automotive Parts Manufacturers' Association, described the initial wording in the bill, that gave EV tax credits exclusively to the US as the "largest single threat" to Canadian automakers. Brian Kingston, chief executive of the Canadian Vehicle Manufacturers ' Association (CVMA), said the changes were important since Canada has a "completely integrated automotive industry" with the United States.
"Since the prime minister's first meeting with President Biden last year, we have been relentless in underscoring that the original proposal would be harmful to both Canada and the US, so we're glad to see that recognized in the new version of the bill, " Trade Minister Mary Ng said in a statement on July 28.
Article content
What analysts are saying
According to Patricia Mohra former vice-president, economics, at Scotiabank and now an independent analyst who follows battery metals, the changes agreed by Schumer and Manchin were a "big win" for Canada, as they send an important message to investors in the mining and auto sectors that Canada is a "trusted trading partner" of the United States.
In a soon-to-be-released edition of her research publication Critical Metals for a Sustainable WorldMohr writes that the legislation will likely "spur stepped-up investor interest" in the Canadian mining and auto sectors from foreign mining companies.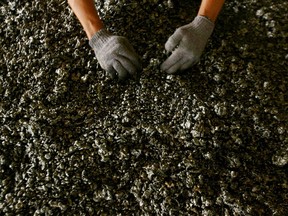 Mohr notes that the bill may not allow US consumers to get tax credits for vehicles that have sourced minerals from some of the leading producers of lithium and nickel, such as Argentina and Indonesia, which could cause problems for automakers who already are struggling to keep up with demand for EVs. She added that EV sales in 2023 could actually drop since "few vehicles assembled in the US or across North America are likely to qualify for the tax credit in 2023."
Article content
In the long run, however, the new rules will help develop the critical minerals and battery sector in Canada and the United States, Mohr said in an interview. The new legislation is also likely to increase the value of Canadian nickel projects run by miners Vale SA and Glencore Plc. Currently, the country has at least five early-stage properties that aim to produce nickel, a crucial component for batteries.
Bank of Montreal analyst Robin Fiedler echoed the sentiment in a research note sent to clients on July 28. "(If) the bill itself is passed the positive impact on the North American EV battery industry will be significant," he wrote.
'Tremendous lever' for Canada's miners
Eric Desaulniers, chief executive of Quebec-based miner Nouveau Monde Graphite Inc., which aims to supply battery-grade graphite to the battery industry in the next couple of years, said the bill will "push towards localization of supply chains" and put Canadian producers in a "privileged" position.
Article content
China dominates the graphite business, so Canadian companies need all the help they can get. "For battery and EV manufacturers, our production will be economically attractive, safer from a geopolitical perspective, cleaner to support net-zero commitments," Desaulniers said, adding that Nouveau Monde's impact on climate change is 11 times smaller than his Chinese competitors.
Desaulniers described the legislation as a "tremendous lever" for Canadian miners and added that once passed, the legislation would help set up research and development efforts to advance battery-related technology in North America.
Ana Cabral-Gardner, co-CEO of Sigma Lithium Corp., a mining company listed on Canada's TSX Venture Exchange that aims to become one of the world's largest suppliers of lithium, described the legislation's potential impact on the EV supply chain as "incredible. "
Article content
More than mining
Aside from the expected benefits to Canada's mining and auto sectors, the act could also support Canadian utilities looking to build electric transmission facilities that pass through the United States. As currently written, the bill states that relevant authorities could carry out a program to pay the costs of direct loans to non-federal borrowers for the construction or modification of electric transmission facilities which authorities believe are necessary for national interest.
Canada's car industry would vanish in a decade without government aid, says expert

Canada's auto industry breathes sigh of relief as US rewrites protectionist EV policy

Lion Electric CEO predicts Ottawa's new EV-truck subsidy will boost demand

'The basic metal of electrification': Why famed energy analyst Daniel Yergin sees a copper crunch looming
Article content
This could work out well for Hydro-Québec, which received a blow last November, when it had to stop building a transmission line in Maine following a referendum that voted to ban construction. Backers of the project, which would see Hydro-Québec provide Massachusetts with renewable energy for at least two decades, are currently battling court cases in a bid to restart construction.
What next?
Auto companies say that Canada needs to utilize this opportunity by making policies that encourage Canadians to buy more EVs and also welcome companies that look to build battery components in the country, which it currently lacks.
The federal government, along with Ontario and Quebec, are staking billions dollars to just that. For example, in July, Belgium-based technology company Umicore SA signed a memorandum of understanding with the federal government that could see it spend about $1.5 billion to build a factory in Ontario that would produce cathode active battery materials and their precursor ingredients.
Another example: in March, Stellantis NV and LG Energy Solution Ltd. announced plans to invest $5 billion to build a battery plant in Windsor, Ont.
As CVMA CEO Kingston puts it: "The onus is now on Canada."
• Email: [email protected] | Twitter: naimonthefield
_____________________________________________________________
If you liked this story, sign up for more in the FP Energy newsletter.

______________________________________________________________




financialpost.com