The UN climate summit in Glasgow (COP26) ended with a global agreement aimed at keeping alive hopes of limiting global warming to 1.5 degrees, and granting a realistic chance of saving the world from catastrophic climate change.
Alok Sharma, the COP26 conference chairman, was visibly excited before hitting his gavel. He explained with relief that there were no vetoes of the nearly 200 national delegations present in Glasgow: from coal-dependent to gas-powered superpowers. Not forgetting the oil producers or the Pacific islands, which are engulfed by rising sea levels.
The two-week conference in Glasgow, which required an additional day of tortuous negotiations, was the 26th of its kind. It is, however, the first to call for a reduction in fossil fuels. These not only drive much of the world economy, but are also the main cause of global warming caused by mankind.
India, backed by China and other coal-dependent developing nations, sparked late-night political drama by raising objections to decarbonization and demanding that the wording be rewritten. The clause was hastily amended to ask countries to accelerate their efforts toward a "phasing out" of coal power rather than a "phasing out."
India's Environment and Climate Minister Bhupender Yadav justified that the revision was necessary to reflect the "national circumstances of emerging economies".
"We are becoming the voice of developing countries," he told Reuters. He added that coal had been "flagged" during the COP26 talks, while there were no similar instructions to phase out oil or natural gas.
"We did our best to achieve a consensus that is reasonable for developing countries and reasonable for climate justice." He alluded to the fact that developed nations have historically emitted most of the greenhouse gases.
The one word change (reduction by elimination) in the agreement was greeted with dismay by the wealthy economies of the European Union and Switzerland. Also by a large group of small island states, whose existence is threatened by rising sea levels.
But they all gave in for the sake of general agreement.
"The approved texts are a compromise. They reflect the interests, conditions, contradictions and the state of political will in today's world," said UN Secretary General Antonio Guterres.
"Important steps are being taken, but unfortunately the collective political will was not enough to overcome some deep contradictions."
Deep disappointment
Sharma had the onerous task of balancing the demands of the climate-vulnerable, major industrial powers, and those like India and China whose consumption or export of fossil fuels is vital to their economic development.
His voice cracked after hearing vulnerable nations express their anger at the last minute changes.
"I can say to all the delegates that I apologize for the way this process has developed and I am deeply sorry," he told the assembly.
"I also understand the deep disappointment, but I think it is vital that we protect this agreement."
The overarching goal that was set before the conference was already falling short for climate activists and vulnerable countries. They believed too modest before starting COP26 to "keep alive" the goal of the 2015 Paris Agreement of limiting global warming to 1.5 degrees above pre-industrial levels.
Indeed, the agreement recognized that the commitments made so far to reduce greenhouse gas emissions are not ambitious enough. So it calls on nations to make stricter climate commitments next year, rather than every five years, as they are currently required to do.
Scientists say that going beyond 1.5 degrees would trigger extreme sea level rise and catastrophes including devastating droughts, monster storms and wildfires far worse than those the world is already experiencing.
But the promises made so far to reduce greenhouse gas emissions, primarily carbon dioxide from burning coal, oil and gas, would only limit the average global temperature rise to 2.4 degrees.
The age of coal is ending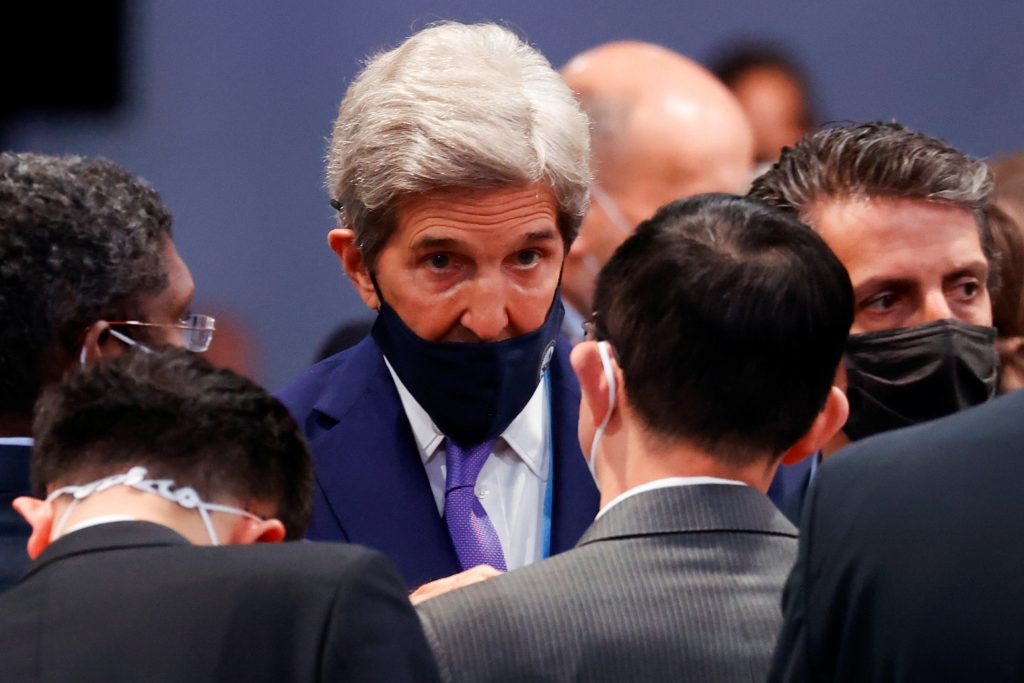 Jennifer Morgan, CEO of Greenpeace, sees the glass as half full.
"They changed a word, but they cannot change the signal that comes out of this COP, that the era of coal is ending." "If you are an executive in a coal company, this COP ended badly for you."
Developing countries argue that first world nations, whose historical emissions are largely responsible for global warming, must pay more to help them adapt to its consequences and reduce their carbon footprint.
But the deal only provides promises to poorer nations, not guarantees, that they would eventually get more financial aid.
COP26 urges countries with the highest GDP to double funding for climate adaptation in 2025 from 2019 levels. This has been a key demand from small island nations at the conference.
Funds for adaptation go mainly to the poorest countries and currently represent only a small fraction of climate finance.
A UN committee will also report next year on the progress of delivering $ 100 billion per year in climate funds that developed countries had pledged for 2020 but have yet to pay. Governments will be convened in 2022, 2024 and 2026 to discuss climate finance.
But even if they all comply, even 100 billion a year are insufficient for the real needs of countries with fewer resources. They could need $ 300 billion in 2030 in adaptation costs alone, according to the United Nations.
To the amount should be added economic losses due to crop failure or weather-related disasters.
● A report by Valerie Volcovici, Kate Abnett and William James; with additional information from Elizabeth Piper, Jake Spring, Simon Jessop, Andrea Januta, and Richard Valdmanis; written by Kevin Liffey; edited by Katy Daigle, Frances Kerry, and Daniel Wallis; edited into Spanish for finanzas.com by Ismael García


www.finanzas.com