Even in years of the crypto market booming, as it was in 2021, which showed a 200% increase in total capitalization, there are still some bombs (bags) that no one wants to remember.
The reasons are varied: failed projects, hacks, abandoned founders, technical failures, better prepared competitors, and even scams.
Some of these have received mega-coverage from specialized sites, either by having famous people behind the coin, or by using their marketing budget, buying influencers and paid media.
Steve Wozniak, the Apple Genius
Who remembers Efforce, the coin of Apple's co-founder? The startup promised to revolutionize the market with an "energy efficient" cryptocurrency, creating a new area, the "Energy Service Company".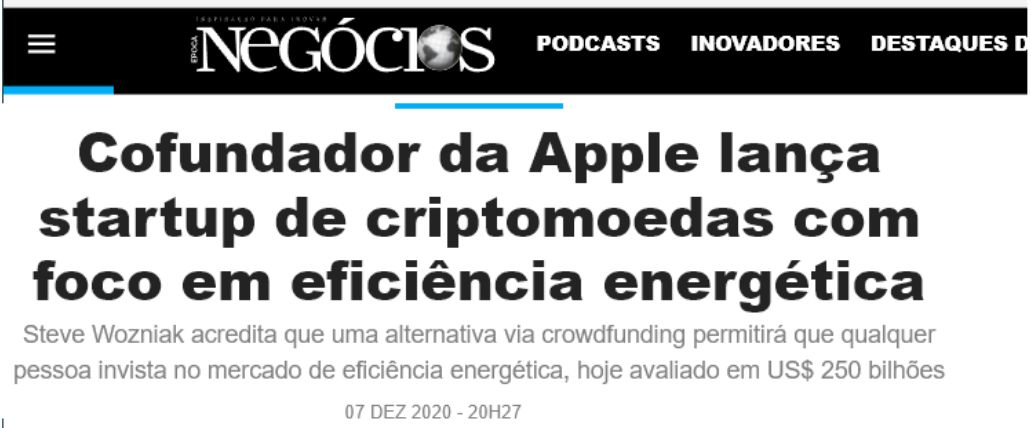 The coin was listed on Huobi, Bithumb and Gate.io, and reached a market value of $166 million. The project collapsed 80% in 2021, and shows no signs that it can return to its previous level.
Chia Network, from the creator of BitTorrent
The company behind the decentralized storage project gained funding from major investors including Andreessen Horowitz and Naval Ravikant. At the time, the price of cloud services was on the rise as there was a lack of SSD devices in factories.
The project proved unsustainable when the token began to fall and everyone who invested had to dump the SSD devices, creating a "death spiral" that led to more sales.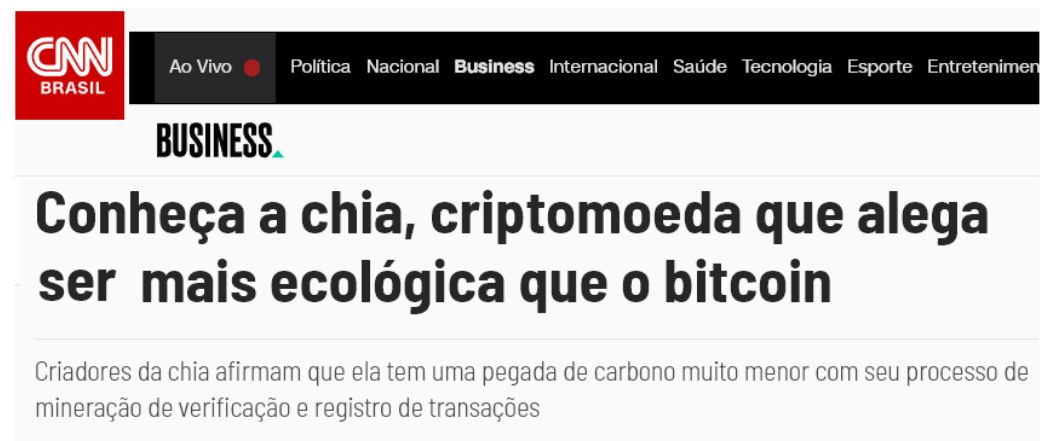 Ampleforth, the genius of the stupid idea
This stablecoin intended to maintain parity with the dollar by issuing more coins when there was demand, and selling tokens when funds were needed to cover the guarantee.

The project failed to handle daily volatility and speculators managed to get the quote below $0.70 on stablecoin AMPL several times. With that, the quote for the FORTH governance token, listed on Binance, Crypto.com, OKEx, and Gate.io collapsed.
Felipe became a millionaire, but you poor
According to the article on the "Seu Dinheiro" portal, Brazilian Felipe B. followed Empiricus' recommendation, bought Synthetix, and became a millionaire.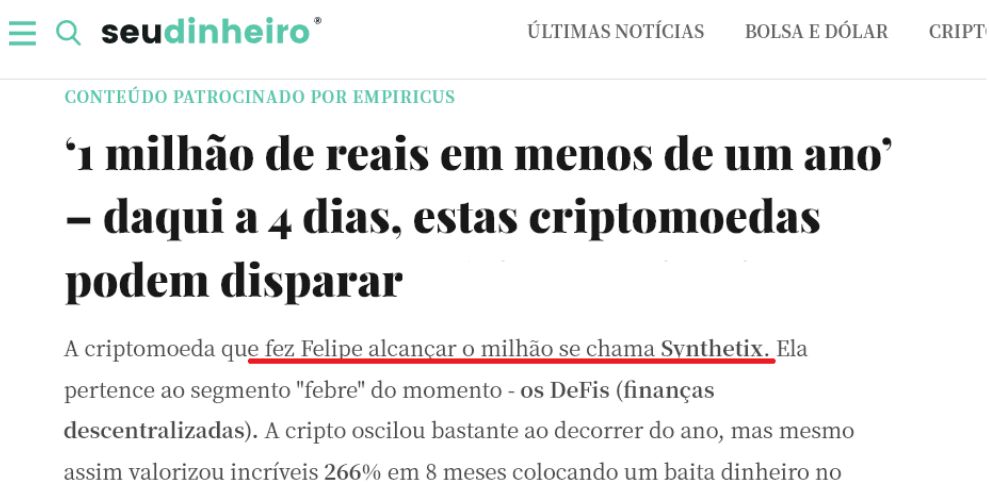 However, whoever bought this crap on the day the article was published lost 50%. Detail: the currency had fallen 60% in the 6 months prior to the publication of the sponsored post, so it is really strange that this Brazilian has become a millionaire in this story.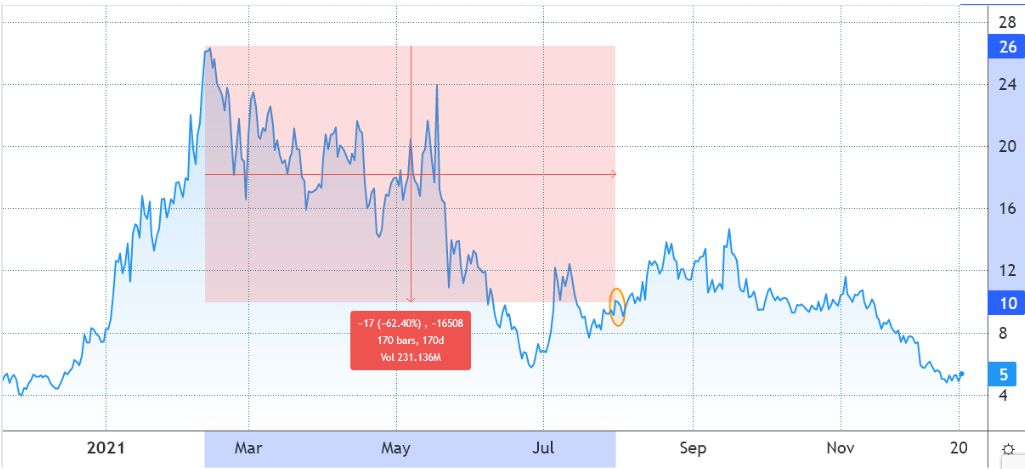 Above is Synthetix's dollar price chart, so everything tells us that Felipe B. is an excellent trader, or a fictional character.
What to do in the bull market?
Make money, no doubt. You don't need to buy a course or follow an influencer's recommendation during peak periods. Select 4 or 5 projects out of the top 100, regardless of whether it is a coin meme, the cryptocurrency meme.
Remember: in bull markets, everyone is a genius.




livecoins.com.br