DeFi Kingdoms is not just a cryptogame, but also a DEX, a liquid pool it is a rare NFTs market.
The game, which is free, is expanding the definition of NFTs, offering its version of tokens, called Heroes.
In contrast to the classic "Static NFT", game heroes gain experience through these adventures and can be equipped with gear to increase their effectiveness.
In addition, it brought the blockchain da Harmony (ONE) for the world of cryptogames, a sector until then very associated with the network of Ethereum and Binance Smart Chain (BSC).
What is it?
DeFi Kingdoms it's a game play-to-earn or Play to Win which is expanding GameFi gameplay concepts, integrating decentralized finance (DeFi) resources into the game environment and using NFTs in a dynamic way, still uncommon among blockchain games.
The entire structure of the game is inserted in a fantasy world with pixelated graphics that activate the feeling of nostalgia.
Officially released in August 2021 and since then new features have been constantly being added.
Your token is JEWEL, with a maximum supply of 500,000,000.
To have access to all the features of DeFi Kingdoms it is necessary to have at least one Hero — the characters of the game in the form of NFT. like in other games play-to-earn, the Heroes' mission is to earn tokens.
THE game is based on the Harmony (ONE) network, but is already structuring a system cross-chain, a means of interoperability ("conversations and exchanges") between networks.
A team behind the game is quite broad.
Your community is well engaged and your Twitter it already has about 65,600 followers.
The game also has built-in features like background music, characters and great additions. The platform is intuitive, in the form of a map, offering several features to its users, as we will see below.
DeFi Kingdoms itself is free., but there is a transaction cost every time you interact with the blockchain, including when you profile when logging into the game. However, thanks to Harmony's very low rates, the expenses are negligible, being cents of reais (0.002 ONE or US$ 0.00044).
To create a profile, users need to have some units of ONE, Harmony's native token, in a wallet built into MetaMask. Once the profile is created, a map (shown below) is revealed.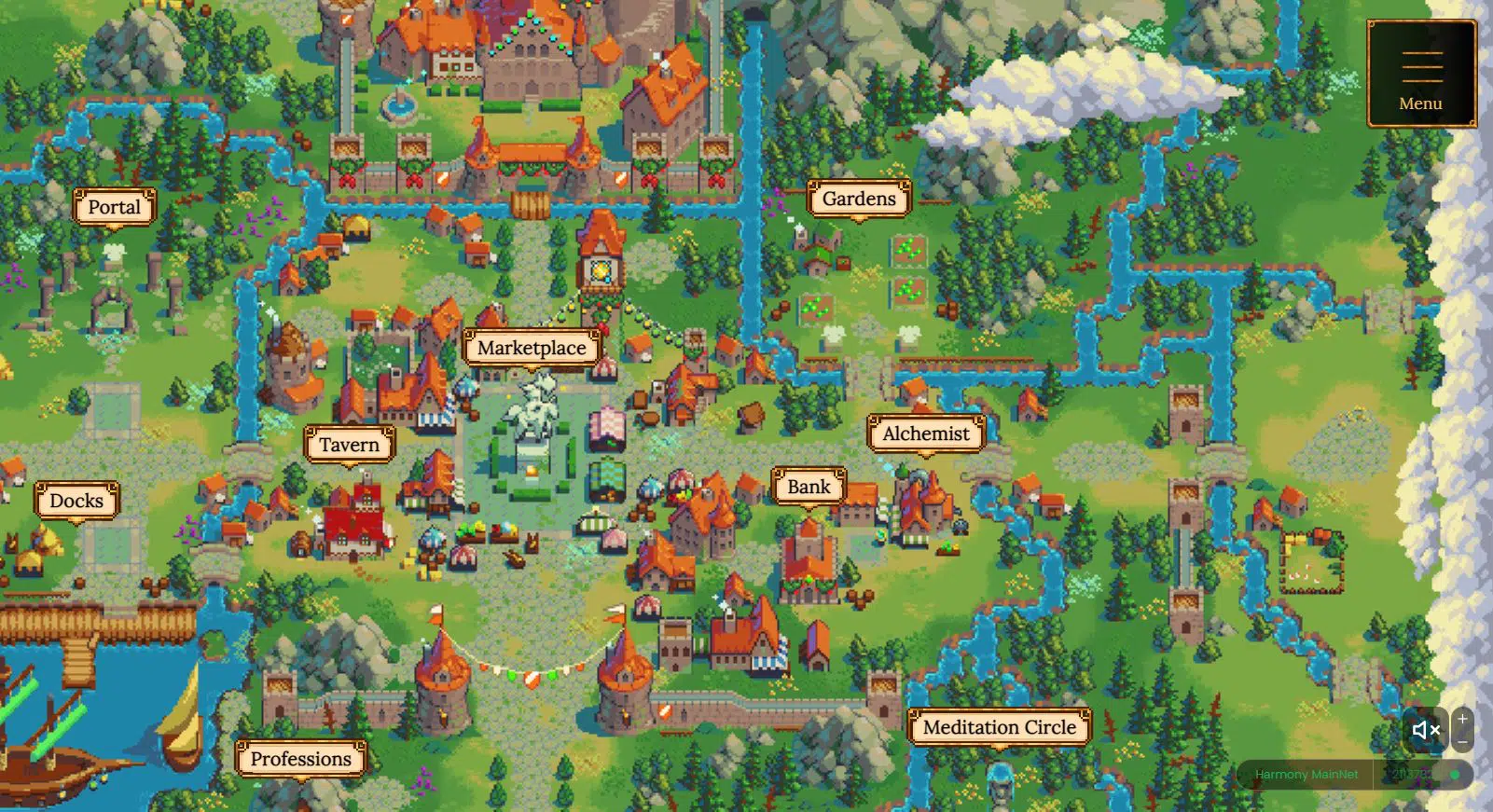 According to this, a fan of the game in a report for the website The DeFiant:
"The DeFi Kingdoms game fills a unique niche within the metaverse gaming industry as it allows users to perform daily DeFi activities like staking and farming while also utilizing gamified mechanics like heroes and quests to enhance these activities and increase earnings."
economic system
Fortifying its premise of being a sustainable blockchain game and not just another scam, there are five economic pillars of the game:
Token nativo JEWEL.
The platform, which is a decentralized broker (DEX).
a place of staking of the cryptoactive, called Bank.
You Gardens, where it is possible to do farming.
You NFTs of heroes.
The Tavern is the place to trade Heroes, essential "pieces" about the game.
Heroes have two sets of genes., one for appearance and one for your playable attributes, such as profession, class, subclass, passive and active abilities.
These NFTs have a certain degree of rarity among other NFTs. In addition to being non-fungible tokens, these cards have some uses, such as experience bars and skill points.
In addition to being necessary to explore all the platform's features, the NFTs dos Heroes can be used as avatars in the metaverse, like the NFTs of the RTFKT.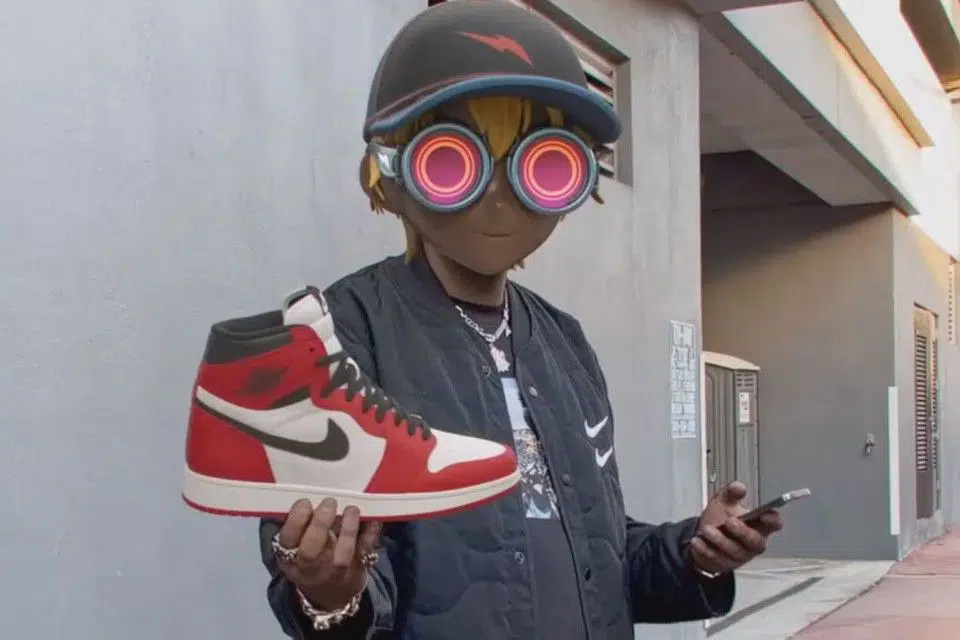 Just like the Axies, the little monsters and characters from the famous Axie infinity game, you Heroes can also be traded, borrowed and combined with other Heroes. to forge new and unique NFTs, generating revenue for their owners.
So there are also different ways to get heroes: vYou can convert some gems (game items purchased from quests or purchased from the platform marketplace) into heroes or "merge cards" and summon a new hero.
As if that wasn't enough, the game announced that a new feature based on virtual real estate, called Kingdoms.
Pra que serve o token JEWEL?
the cryptoactive JEWEL is the lifeblood of your economy and involves most of the game's actions. Its uses are:
Buy or sell heroes.
Provide liquidity to DEX.
Governance token, where its holders have the power to vote on the evolution and guidelines of the game.
Means of receiving rewards through missions.
Provide liquidity pair in the "Gardens" and generate liquidity to the game's DeFi ecosystem.
be deposited in staking in the Bank's safe and earn income (interest).
The rewards received in JEWEL are partly blocked (currently, 63%, an amount that will be gradually released in mid-2022) to avoid the token from being dumped in the market, contributing not only to its devaluation but also hindering the development of the protocol.
However, you can mine locked JEWELs to unlock them sooner. And that's what the game NFTs have their uses. For example, heroes can be sent to mine JEWEL, among others missions.
Attracting thousands of new users daily, the game has seen incredible growth. Since the game's launch, the JEWEL appreciation was 180,000% by the end of December 2021, second CoinMarketCap data.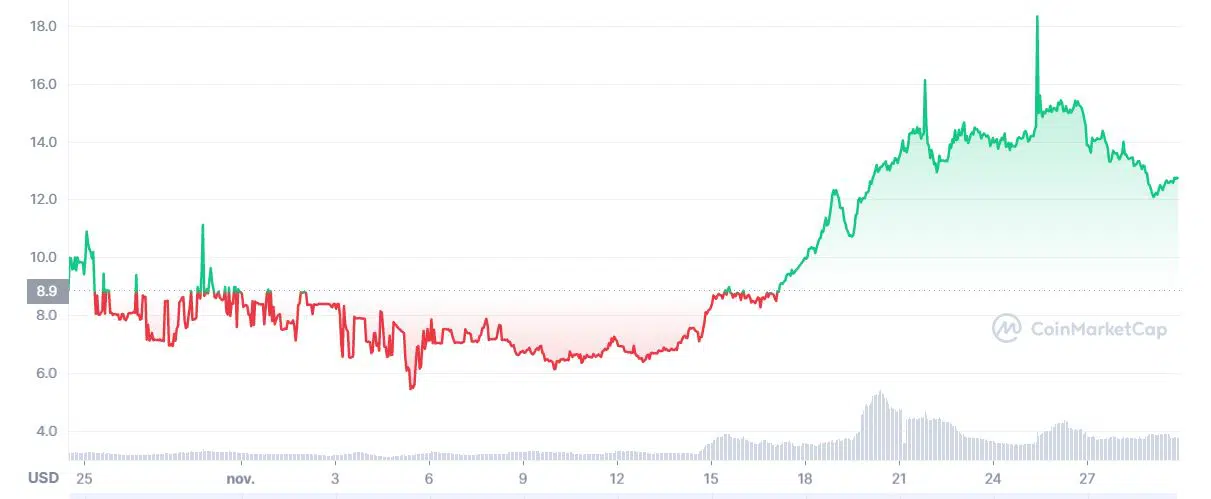 gameplay
Currently, it is possible to have access to two types of missions: vegetable collection and fishing.
Both missions can yield a variety of rewards for players, including various plants, fish, special items and experience accumulation to raise the level of your heroes.
However, in the future, its developers have announced that it will include the PvP battle, where a player fights another player, and the modo PvE, of which the battle takes place between player and machine, expanding the platform's gameplay.
Creepy growth and dominance of the game
Second blockchain data monitoring aggregator DeFi calls, until the website December 30, 2021, the game has US$ 560.87 million in Total Blocked Value (TLV) on its platform, being responsible for incredible 68% of all money deposited into the Harmony blockchain.

Importantly, DeFi Kingdoms (its DEX) surpasses even Curve (CRV) and SushiSwap (SUSHI) in dominance within the Harmony network.
In all blokhain networks, however, its decentralized brokerage ranks 28th among its competitors in TVL.
Keep an eye on the game's expansion to other networks
DeFi Kingdoms also plans to launch on the network Avalanche (AVAX) coming soon, becoming today's first multi-chain game.
According to the analyst Hans Hauge, head of quantum strategy at asset management firm Ikigai, the idea of ​​multi-chain "is like you could take your character off an Xbox and load it into a Playstation and then load it into a browser" .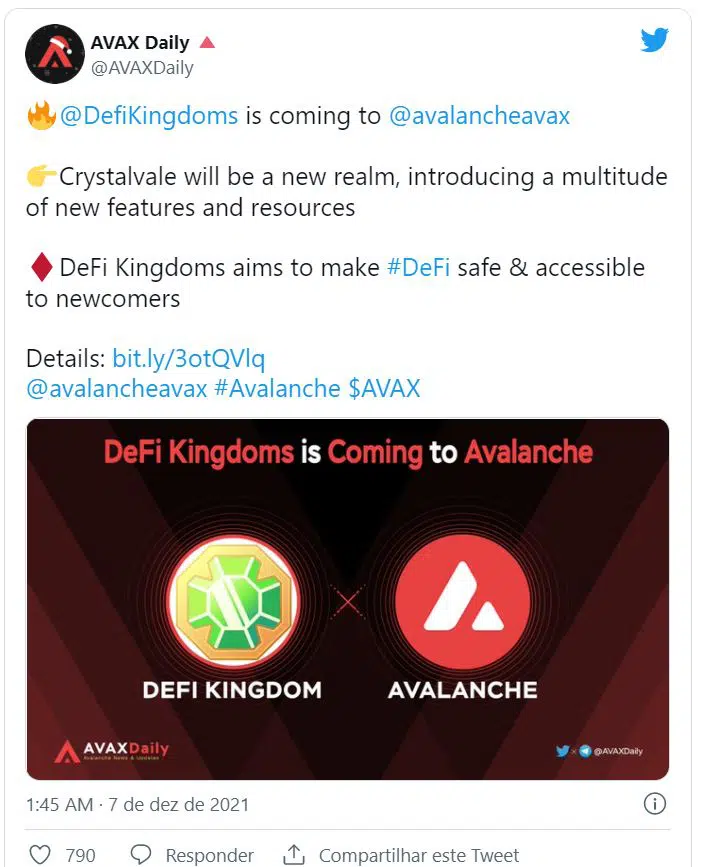 You don't have to be an investor full of certifications to realize that the arrival of game The hugely expanding AVAX ecosystem — has the potential to further drive the growth of DeFi Kingdoms, putting it as a real contender to take Axie Infinity (AXS) out of the blockchain gaming lead.
Conclusion
The main intrinsic quality of the game is the value being generated by the assets that make up its game ecosystem.
DeFi Kingdoms offers users an experience that blends the most industries. hypados of the cryptocurrency industry in 2021: games play-to-earn, NFT assets, passive income generation resources with DeFi and the construction of a metaverse from the acquisition of virtual land.
Although the cryptogames industry has become highly competitive in the number and quality of games, DeFi Kingdoms has what it takes to be one of the most promising projects of 2022 for both players and investors.




livecoins.com.br