Jason Citron, founder and CEO of Discord, posted a photo on social networks in which two Ethereum wallets appear as an option to connect to the program. In addition to their use as subscription payment, other use cases such as avatars using NFTs may become a reality in the app.
Today, Discord, available for computers and cell phones, is one of the most used voice applications in the world, especially by gamers. In addition, it also features screen sharing, public and private messages, and other features. Some servers have more than 500,000 members, such as Valorant, Apex Legends, Minecraft and Rocket League channels.
Despite this, not everyone was happy with the possible update. Many users who subscribe to Discord Nitro, which allows for extra benefits such as better screen streaming quality, are unsubscribing.
Discord + Ethereum
If it really happens, this integration can be very important for the adoption of cryptocurrencies and bring revenue to Discord. As this is an online environment, nothing is easier and more secure than accepting entries in cryptocurrencies, in this case in Ether (ETH).
The image published by the CEO of Discord shows two Ethereum wallets, MetaMask and WalletConnect.
More than paying subscriptions, this integration may offer other features, such as allowing users to use their NFTs as an avatar within the app. This is a use case that is already being explored by Twitter.
divided opinions
Although the use of NFTs and Ethereum payments is not mandatory in any way, some users who already subscribe to Discord Nitro did not like this possible update.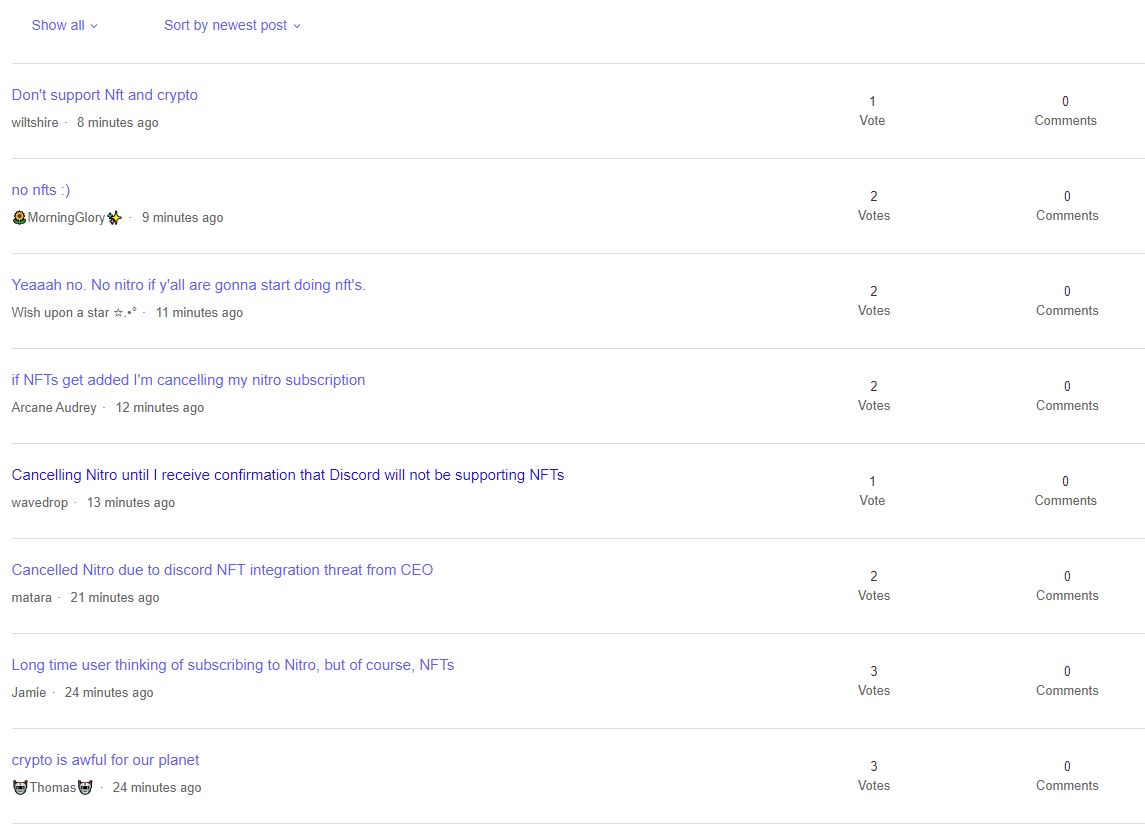 Several of them went to the Discord forum to leave their complaints, claiming they were canceling their subscription. Among the reasons cited, most involve energy expenditure of Ethereum. Interestingly, complainers are also wasting electricity to file complaints.
Finally, it is worth remembering that even the creator of Ethereum, Vitalik Buterin, admits that already more ecological solutions than Proof-of-Work (PoW) and that his blockchain is on the way to being transformed into Proof-of-Stake (PoS) , not using video cards for mining.




livecoins.com.br