Key facts:
The protocol focuses on the user experience and offers supporting educational material.

It will allow you to apply for loans and earn interest; soon, it will be possible to operate with local currency.
On Monday, January 31, Tropykus, a decentralized finance (DeFi) platform focused on Latin American countries, was officially presented. Its developers said that they focus on making operations easier to popularize these financial tools among the public that needs them.
Although it had been running for some time in the testing phase for a limited number of users, Tropykus was presented to the public through a Twitter Space. Its three founders, Diego Mazo, Mesi Roldán and Mauricio Tovar, participated in the event. The first of them is Spanish, while the last two are from Colombia.
As the protagonists commented, Tropykus is a DeFi protocol whose premise is "to provide answers for ordinary people". Although initially the platform is aimed at advanced users who already know about cryptocurrencies, they plan to include more people through various bridges with fiat money to operate with various national currencies.
This opening for any type of person, whether they know about cryptocurrencies or not, is achieved with simple usability, leaving "the hidden technology". In this regard, Diego Mazo explained: «Many of us here know how to drive a car, but how many know how to do the mechanics of one? The same thing happens here: we don't need the DeFi user to be a mechanic, just to drive his car.
The Tropykus protocol works on top of RSK, a sidechain of the Bitcoin network.. Among other services, the platform stands out for offering loans in cryptocurrencies —currently RSK Smart Bitcoin (RBTC), Dollar on Chain (DOC), RIF (RIF), tether (USDT) and DAI (DAI)— and savings methods with the possibility of earning interest in the process. All this with an approach based on the user experience, which allows navigation through the different tools.
As Tovar and Roldán explained to CriptoNoticias in June 2021, with Tropykus still in development, to access a loan the user must deposit a guarantee. Then, an annual interest rate is established in the chosen cryptocurrency. These platform fees are charged with each block of the protocol.
What needs does Tropykus seek to solve?
Mazo, Tovar and Roldán commented on their Twitter broadcast that their own experiences were confirmation that it was necessary to change the traditional financial system. This, they say, is often inaccessible to the common population, and they experienced it firsthand.
The three founders experienced the mess and complications that banks present to access credit to finance work or personal projects. In addition, by residing in Colombia, the Spaniard Diego Mazo perceives the loss of value of his savings when he travels to his native country.
Given this, they saw "a prevailing need for loans to be given at lower rates and to people who need them, without the need to have a credit history," as Mazo said. In this regard, they also noted that the traditional financial system offers loans with low profitability and abusive interest rates.
In addition to this, they highlighted another problem that Latin American societies are currently experiencing, and that is that many people are excluded from the banking system and must turn to informal financiers to access greater development possibilities, although this often represents high costs and less security.
Other benefits of Tropykus to access DeFi
In the Twitter Space where the platform was presented, guests such as Manuel Ferrari, developer of the Argentine company Money On Chain, and Santiago Cristobal, from the Defiant Wallet team, also participated.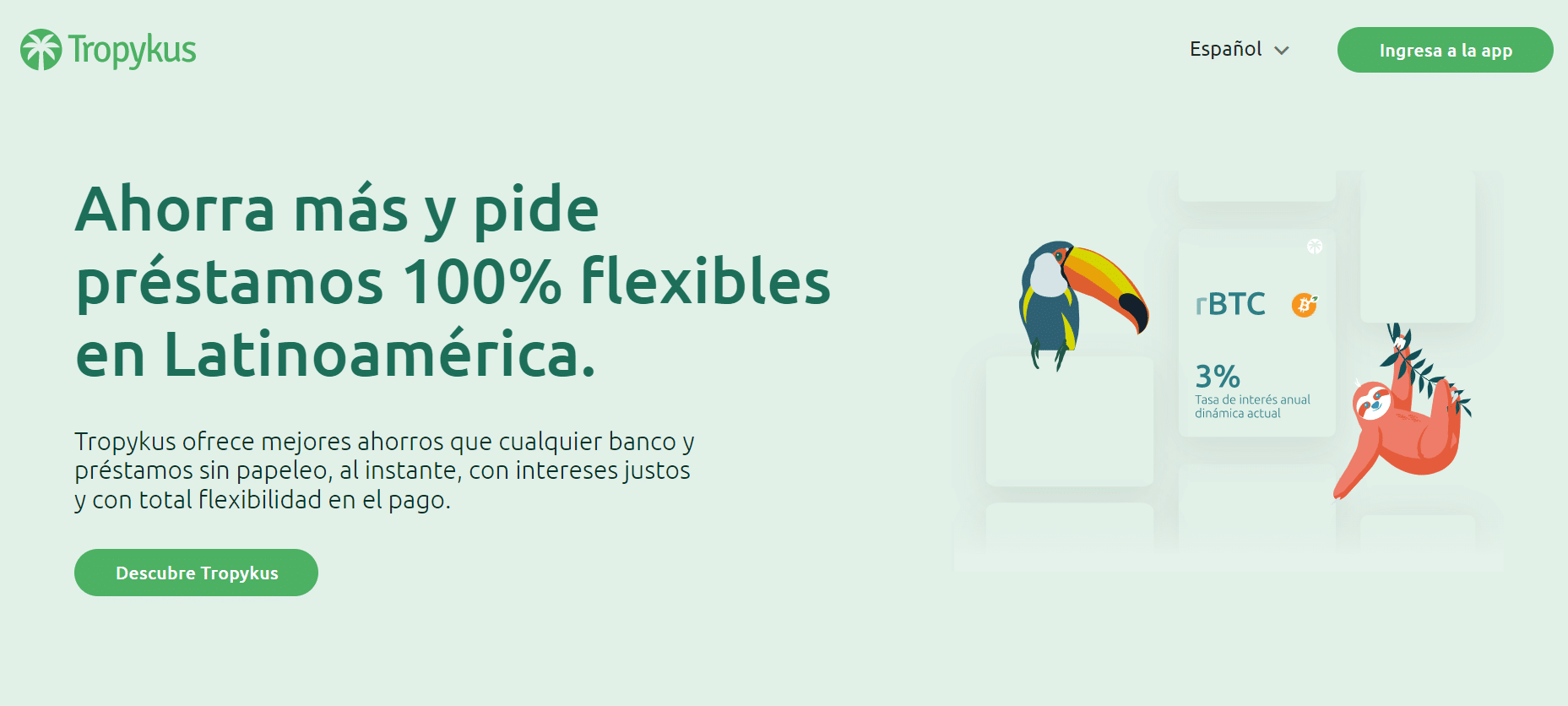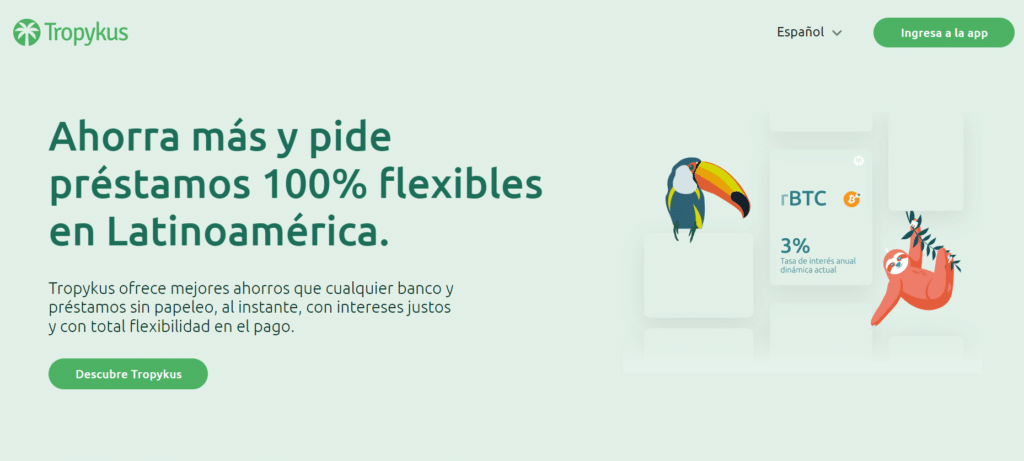 Both were among the users who accessed the Tropykus testing phase and left their opinions about the product. In this sense, both highlighted the ease of using the platform, as well as the importance of offering educational material for those who are still learning about decentralized finance.
For his part, the developer Ishi Kawa, another guest at Space, gave his opinion on the benefits that Tropykus can bring to the people of El Salvador. As bitcoin is one of the two legal tender currencies in this country (along with the dollar), users can be sure of operating "100% legally," he stressed.
Finally, the founders of Tropykus highlighted other advantages that their protocol offers users. Among them, they noted that it is accessible to anyone, it is transparent because it is open source and it has "very high efficiency", thanks to the use of smart contracts that replace "bank paperwork".
Likewise, this DeFi offers the possibility of controlling the money and withdrawing it when the user wishes, while saving with "money stronger than national currencies."




www.criptonoticias.com