Key facts:
JPMorgan analysts would have pointed to a 15% reduction in NFT projects on Ethereum.

According to the report, Solana would be receiving a large part of the Ethereum NFT application quota.
Ethereum is losing share in non-fungible token (NFT) trading, according to a team of analysts at JP Morgan. This was reported by several specialized media in the financial sector, where a report sent to the firm's clients last week was reviewed on Tuesday, January 18.
The analyst group, led by Nikolaos Panigirtzoglou, general director of global market strategy at JP Morgan, he claimed that Ethereum lost 15% of its presence in the NFT market, going from 95% to close to 80% since January 2021. According to the report, the cause of the decrease would be related to the high gas fees (network fees) and the congestion of the Ethereum blockchain.
The report notes that other blockchain are absorbing the share of NFT-based projects and applications fleeing the high cost on Ethereum. Developers would be choosing to host their projects on new and low-cost networks, including Solana, Wax or Tezos.
"It appears that, similar to DeFi applications, congestion and high gas fees have been inducing NFT applications to use other blockchains…if the loss of their NFT stake starts to look more sustained in 2022, that would become a bigger problem for the valuation of Ethereum," said JP Morgan.
Ethereum maintains high fees, but remains the dominant network in NFT and DeFi
At the time of writing, moving ether, Ethereum's native currency, or ERC20 tokens on its blockchain can cost the equivalent of $37 per transaction, according to etherscan data. Meanwhile, equivalent average gas fees are paid on the Tezos blockchain USD 0,01 and in solana USD 0,0007 per transaction, based on its current market price.
For its part, the WAX ​​project reported at the end of 2021 that it managed to position itself as the second blockchain with the highest volume of NFT sales, behind Ethereum, between October and November. According to one Press release disclosed in early December, since the end of September WAX "ten-fold increase in daily sales volume of NFT".
Advertising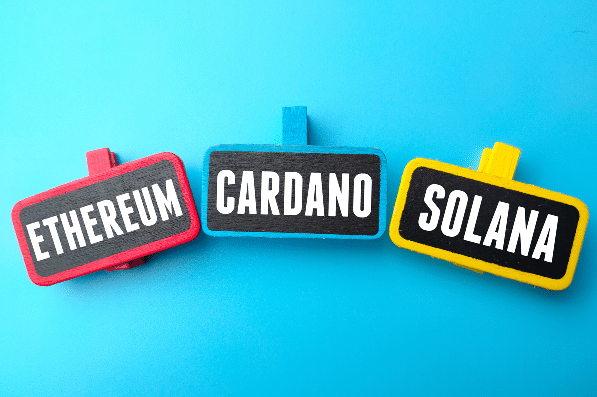 CriptoNoticias reported in mid-December that, despite the implementation of the improvement proposal for Ethereum EIP-1559, in August of last year, transaction costs continued to increase. Said update contemplates the burning of a part of the network tariffs, for which initially, it was thought that its activation would contribute to a decrease in the gas, but this did not occur.
However, recently an all-time high was recorded in the volume of ether burned as part of the new mechanism. Contrary to what was pointed out by JP Morgan, Ethereum network data analyst Alex Svanevik said that the milestone would be related to the growth of decentralized finance (DeFi) and NFT platforms on this network.
At the moment, Ethereum remains the most used blockchain for NFT and DeFi projects. According to data from defillama.com, Ethereum concentrates a total locked value of USD 143,11 billion in DeFi projects, while the next chain in the ranking, Terra, accumulates USD 18.39 billion. As for NFT projects, the amount blocked in Ethereum reaches USD 15.24 billion, well above the USD 101.35 million concentrated in Solana.


www.criptonoticias.com