'Global trade is moving backwards this year,' CEO says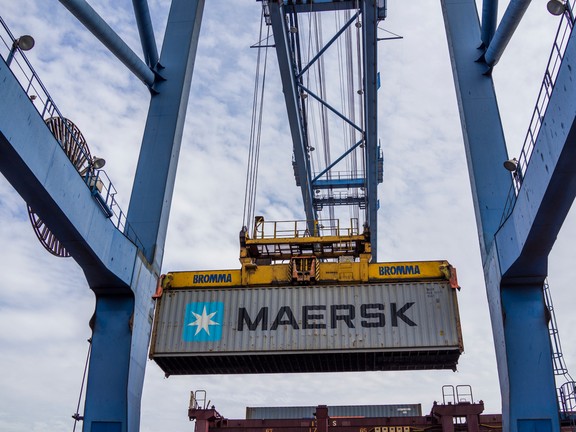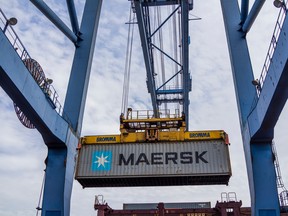 Article content
Europe is close to entering a recession and the United States economy may not be far behind.
Article content
That's the stark message Wednesday from AP Moller-Maersk A/S, the world's No. 2 container carrier and a bellwether for the US$29-trillion market for global trade.
Article content
"It's really hard to be very optimistic with a war on our doorstep and a bigger energy crisis this winter so that is impacting consumer confidence and therefore also demand," Maersk chief executive Soren Skou said in an interview on Bloomberg Television. "It's quite likely that we either are or will soon be in a recession, certainly in Europe but potentially also in the US"
Article content
The Copenhagen-based company said it expects global container demand to decline two per cent to four per cent this year, compared with previously guiding demand at the lower end of a range of plus or minus one per cent. The forecast sent Maersk's shares down as much as 5.7 per cent in early trading on Wednesday, the most since late September.
Article content
After several quarters of surging profits, Maersk's deteriorating outlook lines up with a global economy that's downshifting amid soaring inflation and snarled supply chains that, while easing somewhat, are still dealing with disruptions tied to Russia's war in Ukraine and China's strict COVID-19 lockdown policies .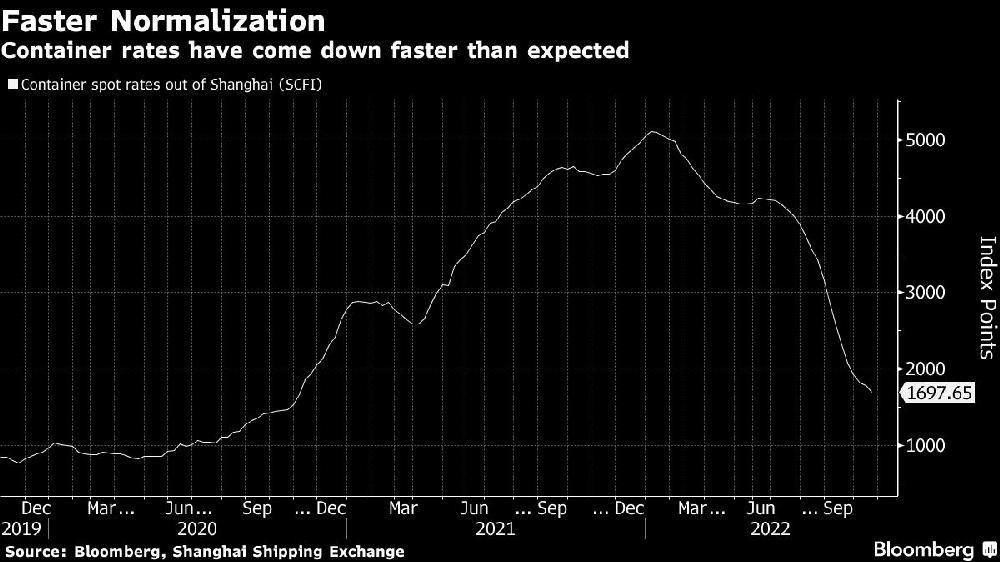 "There are plenty of dark clouds on the horizon. This weighs on consumer purchasing power, which in turn impacts global transportation and logistics demand," the company said in its third-quarter earnings report.
"Global trade is moving backwards this year," Skou said in the Bloomberg TV interview with Anna Edwards and Mark Cudmore. "Certainly, durable goods are down, probably a lot of people overinvested in durable goods in the early part of the pandemic, and Then, of course, we see the effect of the slowing economy, the war in Europe and what that has done to consumer confidence."
Article content
Maersk, which controls about one-sixth of the world's container trade, earlier this week said freight rates have come down faster than expected and warehouses in the US and Europe are filling up as consumer demand for goods declines.
On Wednesday, the company said the global container market is expected to be "broadly flat to negative" in 2023 with risks "skewed to the downside" due to the macroeconomic outlook.
Bank of Canada is walking a fine line, but rates will go higher, says Tiff Macklem

Kevin Carmichael: Why Tiff Macklem is willing to risk a recession to crush inflation

Fundamentals 'flashing red' as last pillar of credit crumbles

Recession risks are rising: We explain why
"It's natural, and also good, that these freight rates come down from these super-elevated levels to something that is more normal," Skou said, adding that is "clearly better for the economy and for our customers."
It's "very clear" freight rates are "on a downward trajectory," he said. "We will see where this lands or normalizes."
Still, third-quarter earnings before interest and tax rose to US$9.48 billion, the company said. That compared with an average estimate of US$8.63 billion in a Bloomberg survey of analysts. Maersk kept its own profit forecast for this year.


financialpost.com