CoinEx, a global exchange of cryptocurrencies, as part of its expansion plan, is launching its platform application in Portuguese, now available on Android and IOS in their respective app stores.
To trade crypto-assets in the CoinEx ecosystem, simply register via your email. The process takes less than 3 minutes, and it is quickly possible to use the platform to purchase tokens and cryptocurrencies.
The company's application has a simple, intuitive and fluid user experience. The "Exchange" section of the app features two tabs for different types of trading.
The first presents the home broker for spot market investments, also known as the spot market. This is the most common type of trading, where the buying and selling of assets is done with immediate payment, without the complications of futures markets.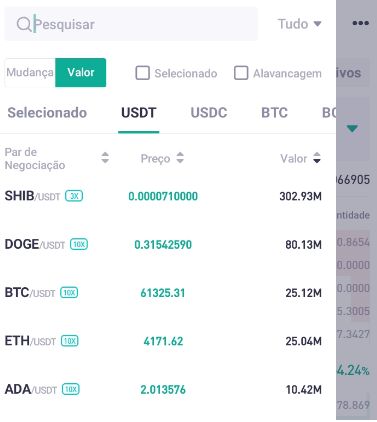 Dozens of crypto-assets are available for trading in different currency pairs. It is possible to trade platform assets using USDT, USDC, BTC, BCH and ETH pairs. However, most tokens are available in the USDT pair, token backed in US Dollars.
In the "Leverage" tab, it is possible to trade crypto-assets through this market mechanism capable of increasing the profits (and also the losses) of your investments.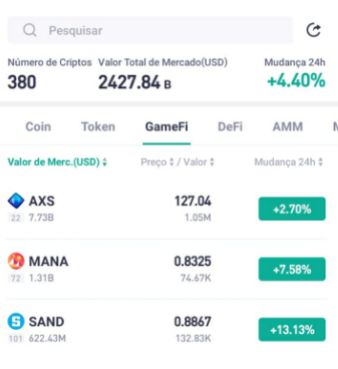 In the "Market" tab, it is possible to view the crypto-assets available in the exchange separated by different sectors of the cryptocurrency industry, such as NFTs, GameFi, DeFi, 2nd layer tokens, privacy cryptocurrencies and others.
The platform also has derivative products, which can be found in the "Contract" section. These financial asset derivative products can serve both as a protection for investors and a way to gain greater exposure to certain assets.
With a clear, agile and intuitive interface, the CoinEx app presents an enjoyable way to invest in the cryptocurrency market, which is now reaching global investment markets.
For more information access:
CoinEx: https://www.coinex.com/
Twitter: https://twitter.com/CoinexPortugues
Telegram: https://t.me/CoinEx_Portuguese




livecoins.com.br