In the nearly six years since the appointment of José María Álvarez-Pallete, Telefónica's shares have fallen from 9.3 euros to 3.8 euros.
This is the first reference to be read on the cover that the entire Spanish financial community is talking about this Friday: that of the Investment magazine.
In it, the question, how can Telefónica grow? crowns a cloud of weaknesses that casts doubt on the business of the Spanish company.
Álvarez-Pallete's obsession has been to reduce leverage, which has motivated the divestments that Telefónica has carried out in this period.
With the results also benefiting from corporate deals, such as the merger of O2 and Liberty, the market expects more than a few stocks: they lose more than 30 percent in the last nine months.
First-rate sources describe for the magazine Inversión, the leading Spanish weekly, that one of the great drawbacks of Telefónica resides in the high level of indebtedness that the operator still maintains.
Although some rule out that it continues to be a strategic risk, they relate the problem to the worst figures reported in their business in Spain. In the last year alone, the drop in ebitda in this division was 9 percent.
Although Telefónica can boast of being the leader in the domestic market, the influx of low cost operators is weakening the accounts quarter by quarter.
Added to this are the doubts generated by the sale of its fiber network, which has already led to sharp falls in shares, as well as a debate among analysts about whether the move is too risky.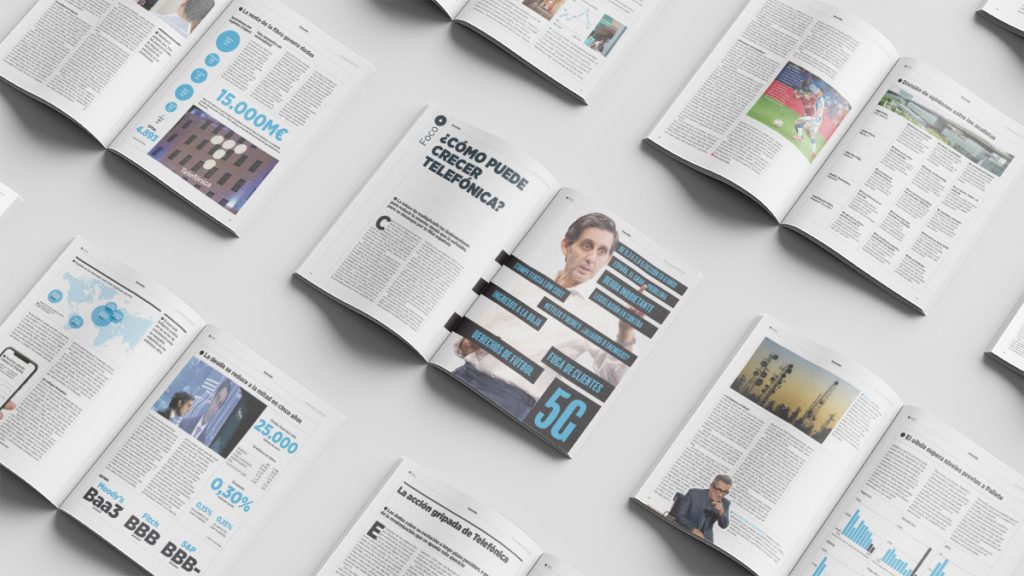 Although the consensus of the magazine Inversión indicates that the price of Telefónica should be higher, with a potential of 17 percent, this, if it reaches it, would still be far from the levels prior to the Covid-19 crisis.
The starting scenario described in this article from finanzas.com barely enough to compose the cover of this week in Investment. The complete 15-page analysis has the following thesis: Telefónica is an active company, but without a business.
This is the reality that Álvarez-Pallete must manage behind the striking figures that he presented in the latest results; that would have been 14 times less without the extraordinary ones for the operations of O2 and Telxius.
The magazine Inversión is now available in the best newsstands in Spain, in El Corte Inglés, in Kiosk and More and in the web.


www.finanzas.com