In one tube they have seaweed and in another a thin piece of a transparent material that at first glance seems indistinguishable from plastic. It is the work set of Sway, a Silicon Valley company that recently has received $ 2.5 million funding to continue their work. This startup is dedicated to transforming the abundant seaweed that we find in the sea into a material similar to plastic that can be used to replace bags and single-use packaging.
Plastic is made from fossil fuels, but Sway is showing that its plastic made from seaweed can be just as useful for many of today's uses.
Replacing plastic with a seaweed-based equivalent
Millions of tons of plastic end up being thrown into the sea and a large percentage of these plastics are single-use. Since 2021, in Spain the use of cutlery and single-use plastics has been prohibited and from 2023, single-use plastic containers will not be distributed for free. In replacement there are several alternatives, such as paper cutlery. However, its elasticity and resistance are not similar to plastic. This is where Sway comes in, with the manufacture of a material that does replicate many of the properties of plastic.
Its use is intended for thin containers such as polyethylene bags or wrappers. The company has shown that it is capable of simulating these thin layers of plastic, either transparent or with different colors.
Julia Marsh, ex-package designer and co-founder of Sway, explains that with the investment round they intend to expand their pilot tests. They also explain that this material is biodegradable and has a limited life time.
The product has a 12 month shelf life and once this time is completed, the Sway material disappears between four and six weeks later, they point out from the company. Being focused on single-use products, they consider that it is enough time to be able to perform their function.
Another argument is ecological, because according to the company, seaweed is capable of retaining up to 20 times more carbon than trees, without requiring fresh water or planting.
To get the seaweed, from Sway they explain that "we work exclusively with ocean farms. We are not talking about wild harvesting or the disposal of material that just grows naturally in the ocean. "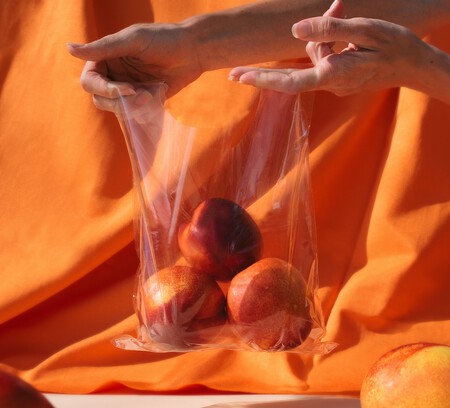 The company is still optimizing its formulation but ensure your material is already stronger than normal low-density polyethylene that is commonly used in grocery bags.
As of 2022, Sway expects to reach up to 300,000 retailers with which to offer your bags based on seaweed. For this they have the help of the Compost Manufacturing Alliance. which will connect the startup with the industry and will try to ensure that these bags made of algae meet the necessary requirements for their use.
In Engadget | How to make a mini hydrogen factory with 10,000 algae and a drop of water: these scientists want to "cultivate" the next great energy revolution


www.xataka.com