O Vector is a sophisticated trading platform developed exclusively for the active crypto market. Software solutions consist of a unique combination of data, professional trading tools and blockchain analytics.
This advanced platform seeks to enable trading on multiple platforms around the world with high precision in order execution. With this, the user has more freedom to analyze and negotiate several crypto pairs on the same platform.
Vector is a trading platform developed by Nelogica, a data-driven investech focused on high performance software for financial markets.
Combining science, cutting-edge technology and data-driven decisions, Vector is an all-in-one platform to take your operations to the next level.
With over 15 years of experience in financial markets, only Nelogica can offer the benefits of a team of experienced engineers exclusively to think about Vector and the most advanced tools in terms of order placement, trading and asset analysis.
When we are talking about crypto, there is no trading session, or opening or closing times: the markets are always working and with people ready to trade at any time.
Therefore, we have a support team prepared to assist you, 24 hours a day, 7 days a week, solving your doubts and providing all the necessary assistance. More than a service, a commitment to traders and investors who are operating in a market with the same characteristics.
Safety
Knowing the market so well allows us to think big in terms of security systems and protocols. It all starts with the use of our own servers to make your data and orders be sent directly to exchanges and returned directly to our systems.
All integrations are done via API keys; a secure and unique combination of characters that ensure data privacy between the parties.
Omnichannel
Vector is available for both Windows and Mac systems, delivering unparalleled performance and user experience, regardless of the platform used.
Even so, as our lives are in constant motion these days, we've developed a web browser version that can be accessed from anywhere! And it doesn't stop there: you can follow your cryptos and send orders via your smartphone as well: Vector Mobile brings together all the main tools of the desktop version so you can take advantage of every opportunity.
Using Vector mobile is free as long as you activate an account in any of the available Vector versions. Your cryptos wherever you are, whenever you want.
Integration with multiple exchanges
In order to deliver the best experience, we couldn't connect to just one exchange. Therefore, Vector allows you to integrate your account in the main crypto exchanges around the world.
The process is simple and secure. Everything is done using API keys provided by the exchanges, ensuring full integration of Vector's routing and systems with the exchanges' database.
professional tools
To reach the moon, a commercial plane is not enough. Our trading tools and indicators are the most complete available on the market, interstellar rocket level. Many of these tools are being made available for the first time on a crypto-asset trading platform.
Trading
Vector offers the best tools in terms of trading, whether you are a day-trader, swing trader or long-term investor. With Chart Trading, for example, you can easily send a buy order just by holding "shift" on the keyboard, and clicking on the chart on the desired price level.
But the icing on the cake is in the special orders (available only in Vector Pro), such as Stop Loss, OCO and Auto Breakeven.
With these unique tools you can start a trade already with the defined maximum profit and loss defined, or even determine the price or gain percentage so that the stop loss order automatically moves to your entry point.
And we haven't even started talking about tape reading. If you're familiar with flow reading, a technique widely used in the stock market, you can't miss SuperDOM: an agile and intuitive tool that lets you place orders in just one click.
Analysis
But it's not all about acting. The crypto market is also about studying, weighing and understanding assets and movements. With that in mind, we developed Vector to cover all the main market analysis tools, and much more.
There are more than 300 technical indicators that, combined with dozens of professional tools, make Vector the definitive platform for analyzing crypto assets.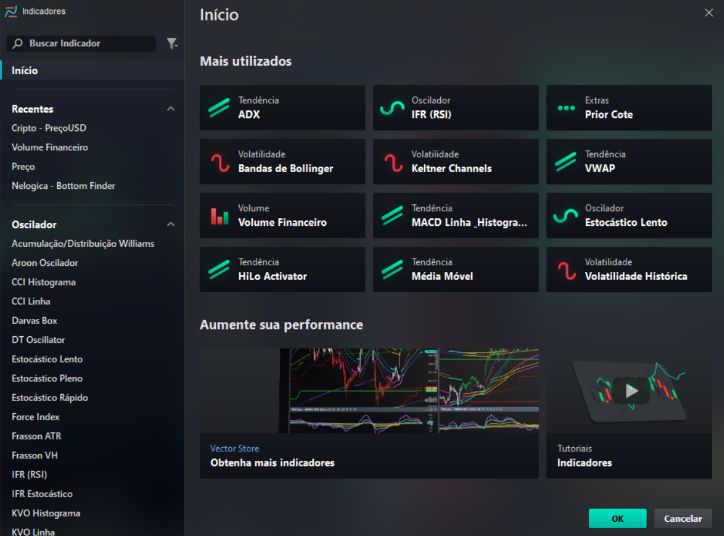 Along with this, we provide powerful solutions for both technical analysis, by chart, or by the flow of offers, such as the depth of buyers and sellers, Visual Book integrated to the chart, Volume at Price and Volume at Market tools and much more, all with customizable parameters.
Blockchain Analytics
If you are a hodlr or long-term investor, Vector is for you too.
The Pro version has a unique and complete tool called "Network Data". You can use this tool to see beyond the market surface through key indicators and data from the on-chain network. This tool allows you to find the best times to buy and sell, according to active addresses or the inflow and outflow rate of exchanges, for example.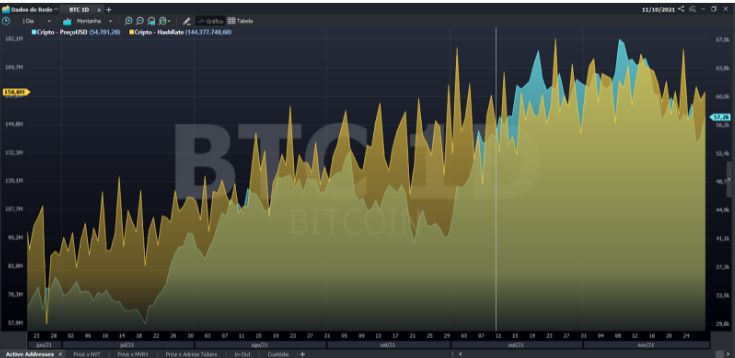 Likewise, you can check the size of each crypto on the market and its variations with Market Monitor. It is the most complete and intuitive way to observe this data for each asset.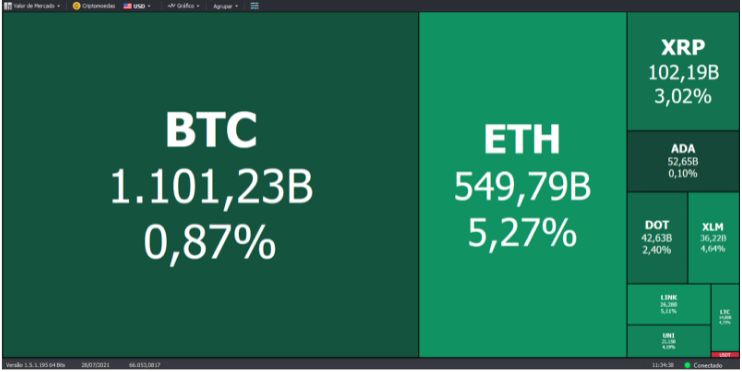 Performance and risk management
Another positive point of Vector is that we are always with you, if you like.
With our advanced risk management tool, for example, you can set a maximum number of trades, financial loss, and much more. You can even set a change lock for a set period of time, helping you keep things under control throughout the day.
With the Performance Report, however, you can't take your eyes off your result, available in a detailed way so that you can plan route changes, avoid unnecessary risks, or maintain a winning strategy.
And the best part is that all the tools are constantly being updated from user feedback. A platform made by enthusiasts, for enthusiasts.
community and much more
We know how important community is in the crypto world and, for that reason, we developed our own.
With VeTalk you don't need to leave the platform to talk with your friends, to participate in important discussions of the crypto world, or even to make a live video stream. With Vector, it's all possible with integrated chat and streaming tools.
The more you use Vector, the more you discover new tools to help you in decision making and your operation. We also offer a complete learning interface so you can learn not only about the platform, but also about the market, asset analysis and much more.
And what about the news, which has such an impact on asset prices? With Crypto Report, for example, all the most important news on the market are gathered in an objective and complete bulletin, released twice a day, only on Vector.
If you have any doubts, do a free trial! We offer 15 days without obligation of our Pro version. The registration and download process takes less than 5 minutes, and all data is protected according to LGPD rules.
And then, ready to Access the next level in crypto trading?




livecoins.com.br