The difficulty of mining bitcoin has registered an increase of 4.69% on Monday, November 15, thus reaching 22.4 trillion. This is the ninth consecutive increase since July, which represents a total increase of 52% during that period.
Practically, with this 52% increase, bitcoin mining almost returned to the level of difficulty it had before its decline in May. As the data of Blockchain.com, in that month the degree of complexity began to decrease until it hit bottom in July with 13.6 T.
The current complexity value is close to reaching what it was at the beginning of April, which was 23 billion. The historical maximum of difficulty in bitcoin mining was in May when it exceeded 25 T, a figure that could exceed if it continues to rise from now on.
Bitcoin price rises in tandem with mining difficulty
Following the data published on CoinGecko, it is possible to identify that the price of bitcoin has risen in line with the difficulty of mining. Precisely, the value of the cryptocurrency bottomed out in July, the same month in which the complexity of the mining activity was lowest throughout the year.
On July 20, a bitcoin was worth $ 29,971, the lowest it has had in the year. Right now, it is trading at $ 65,293, as can be verified in the CriptoNoticias calculator. This proves an increase in value of 117% from then until today.
The reason for the drop in May may be related to China's ban on mining and activities of the entire cryptocurrency industry., including trading with bitcoin. Although, as reported by CryptoNews, this is something that has already been left behind since bitcoin mining began to increase its level of difficulty again.
Having reached the degree of difficulty mining had before China's ban means that the amount or power of the miners active in the network that were censored in the country has been recovered. This shows that the concentration of mining activity outside China has been equated with what it was when it was concentrated in that country.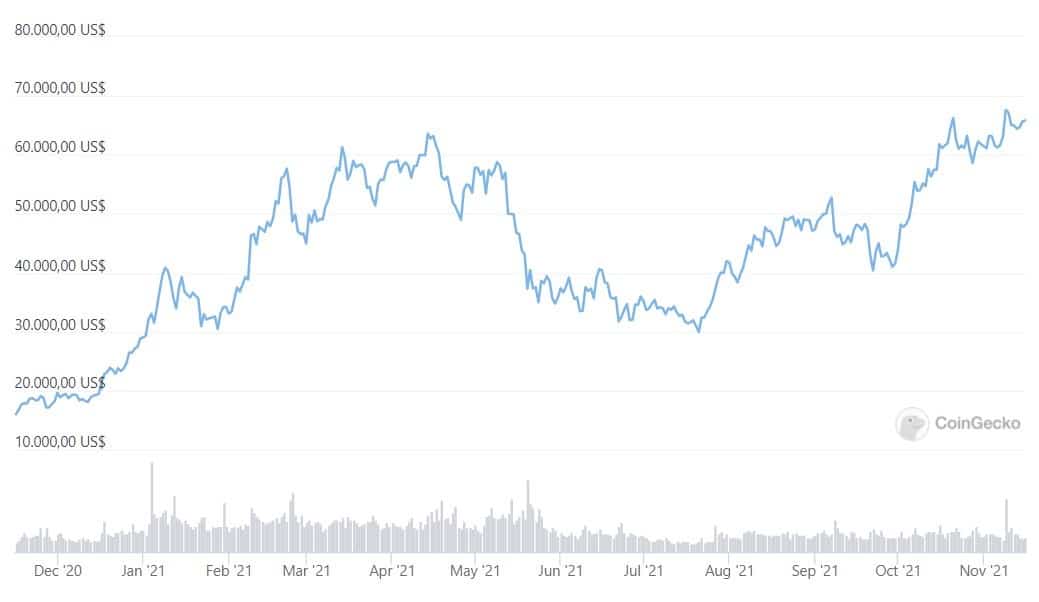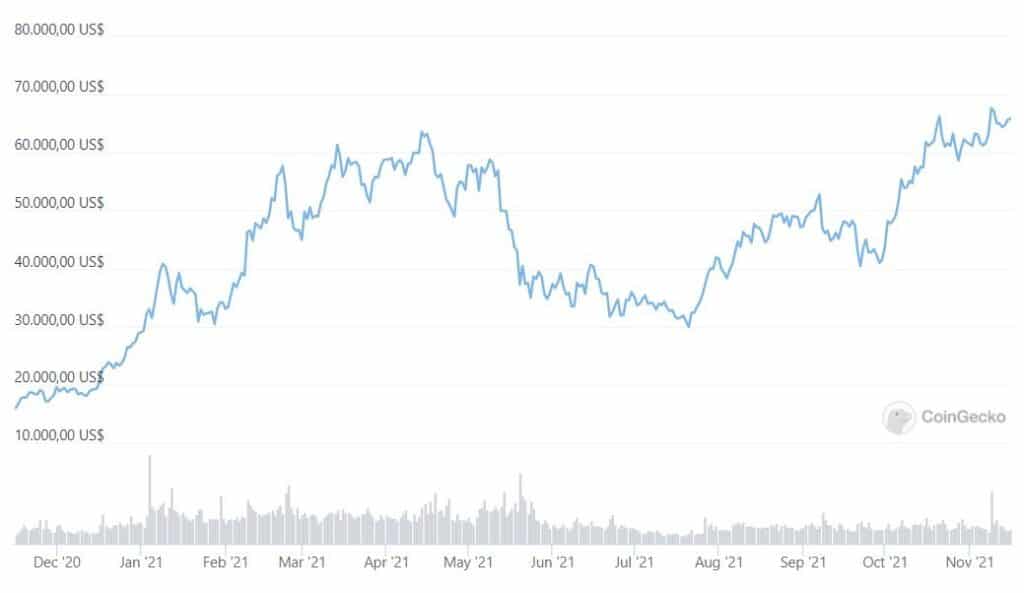 It is worth clarifying that, the more miners there are, the higher the rate of hash rate. In turn, the increase in the value of bitcoin, after the increase in supply and demand in the market, makes it possible to generate more profits in mining. This causes more miners to join the network, which increases the hash rate.


www.criptonoticias.com