The owner of the Meu Pé de Bitcoin company, which has not paid its income to customers since 2020, threatened an investor in the business with a knife.
The case took place last Monday (25) in Manaus, capital of Amazonas, where Hélio Caxias Ribeiro Filho is living after applying a possible millionaire coup in Pernambuco.
The company "Meu Pé de Bitcoin", which came out of nowhere and even created an amateur soccer team with its name, promised fixed income with the image of Bitcoin for customers. They used the image of a thriving and successful business, but it was nothing more than a scam now confessed by its owner.
Hélio was already known for having involvements with Híbridos Club, a company that even sponsored motorcycle racing competitions and operated in the Brazilian market in 2018. With promises of 30% a month with Bitcoin trades, Híbridos came to an end and still leaves a trail of blows.
He is also the target of an investigation that investigates a coup against businesswoman Cris Arcangeli, which involves presenter Álvaro Garneiro.
Hélio Caxias, owner of Meu Pé de Bitcoin, threatens ex-investor with knife
Found in Manaus by former investors of Meu Pé de Bitcoin, Hélio Caxias didn't like having to clarify his disappearance after the end of the scam with Meu Pé de Bitcoin.
Welcoming clients into his home, Hélio talked to investors, who ended up recovering a notebook that was in his possession, but which was bought by the man who claims to have been injured.
As the equipment was in the client's name, with proof of invoice, he even went to a Manaus police station to file a police report against Hélio.
But while he was taking the notebook, Hélio took out a knife and tried against the lives of two investors. The action video was recorded by neighbors of a condominium, which shows Hélio running after the investor who caused losses in an attempted murder.
The case of Meu Pé de Bitcoin is the target of a police investigation in São Paulo and investors from several cities in Pernambuco have already denounced it to authorities, who have still done nothing to help those harmed by this possible financial pyramid that used the image of Bitcoin to promise easy and quick gains in the market.
After an assassination attempt, Hélio confesses the scam to clients through Instagram
One of the clients who spoke to Hélio Caxias after the assassination attempt questioned him if there was any payment plan, but he ended up cursing the investor who believed him money and confirmed that it was all a scam.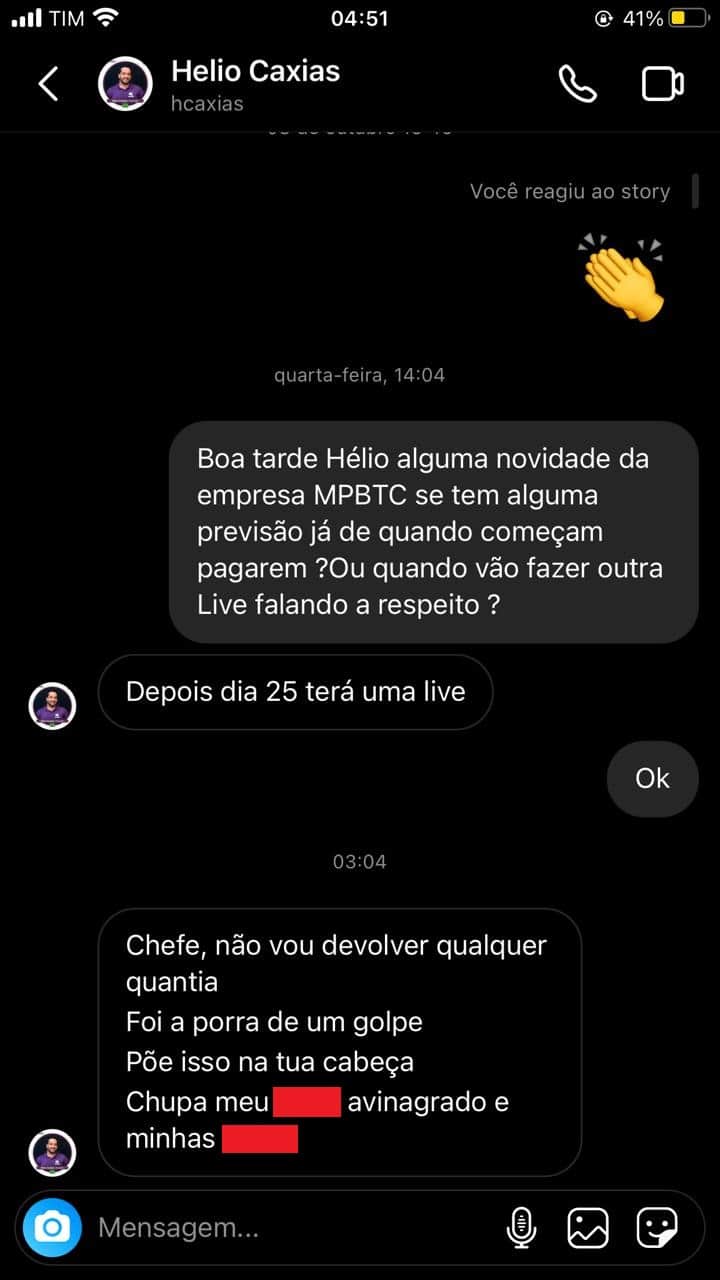 Another client, who spoke with Hélio Caxias about his investments in Meu Pé de Bitcoin, was informed that in addition to nothing being returned, he will move to Monaco to live a life of luxury, as he is retired with the money he raised of customers.
Even with the client informing that his mother is hospitalized in the ICU, Hélio declared that he cannot help and said that he taught people not to wait for quick and easy money.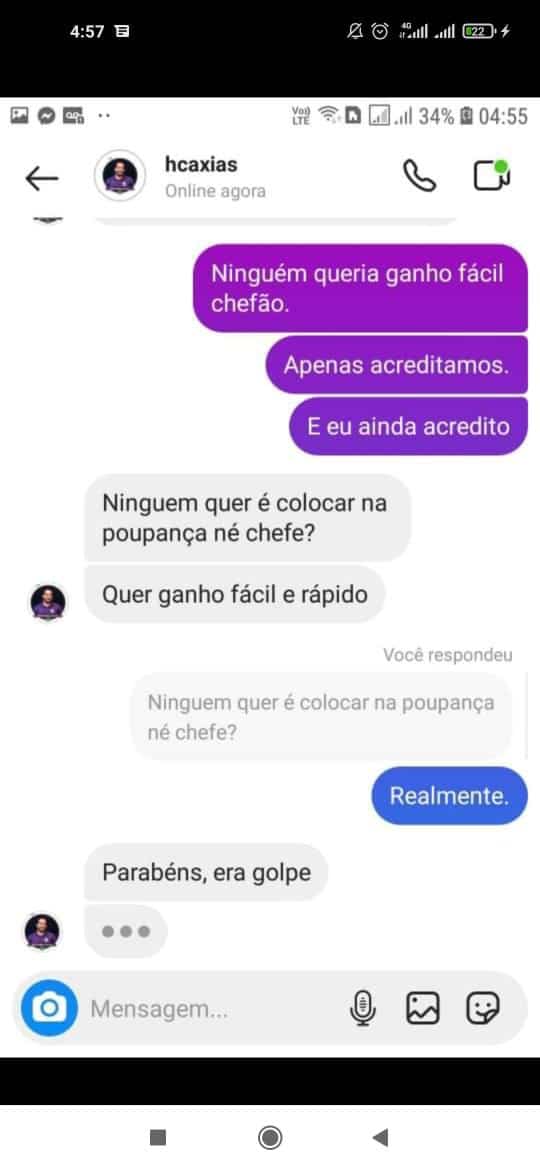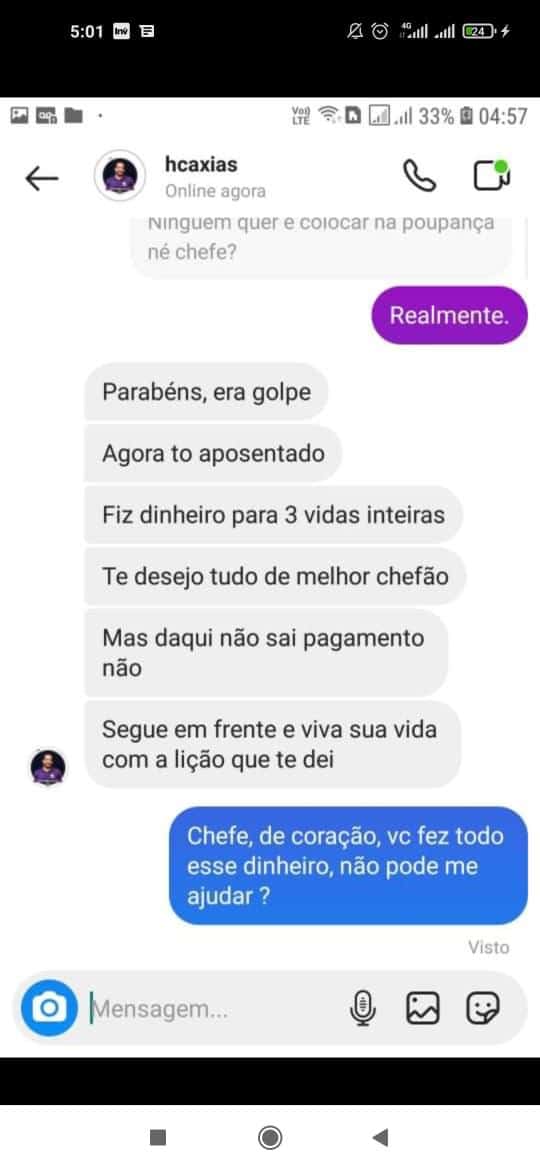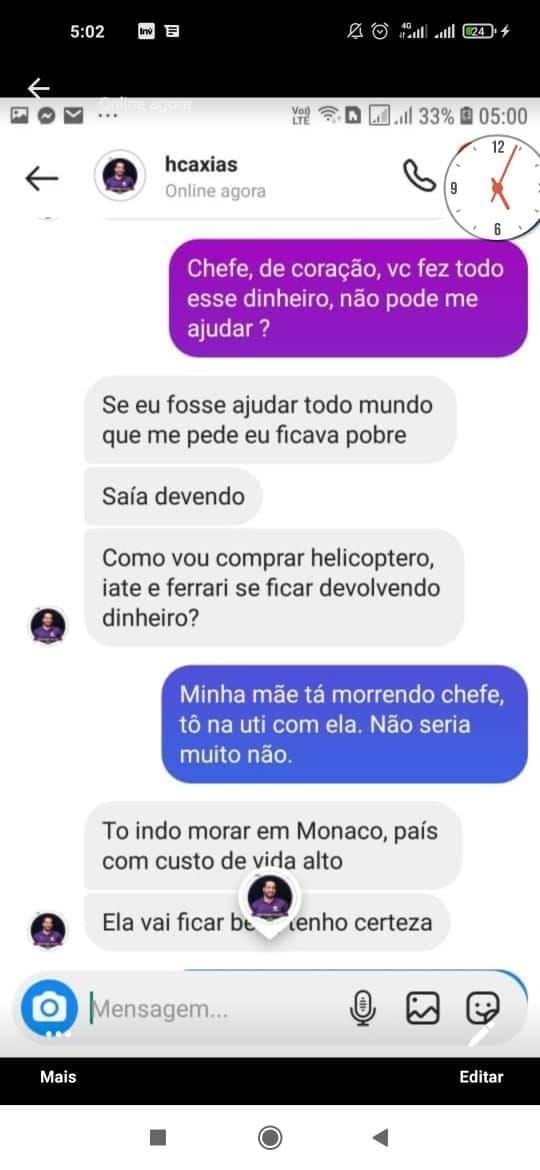 O Livecoins he tried to talk to Hélio Caxias about what had happened, but he did not respond to questions until the end of this article, with the space still open for demonstrations.
In a post on his Instagram account, the one accused by customers of running a millionaire scam and even trying to kill two of them only reported that his password had been changed, in an attempt to explain that his social network had been hacked while talking to customers.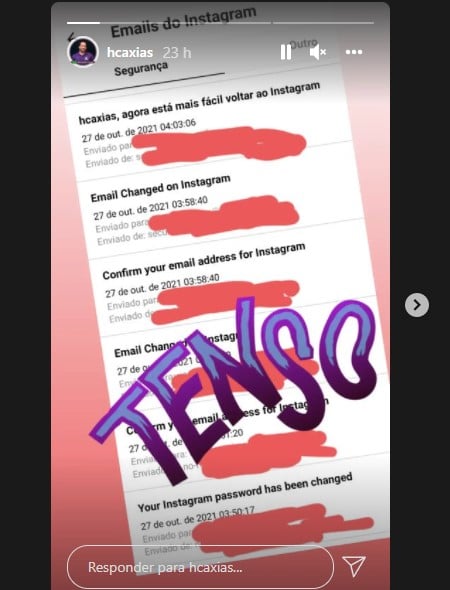 livecoins.com.br