Key facts:
An all-time high of 40.16 million bitcoin addresses has been set.

Bitcoin addresses have grown 7% since May 2021.
After an all-time high in the price of bitcoin, there is a drastic reduction in active addresses with non-zero balances, such as the one that occurred after the top of December 2017 and, on a smaller scale, the one that occurred in May 2021. From the low registered last May, of 37.58 million active addresses, their growth has been sustained and currently said figure is 40.16 million, says the most recent report by the analytical firm Glassnode.
In the framework of this growth of active addresses with non-zero balance, the number of bitcoin addresses in the hands of retail investors, those with less than 1 BTC, does not seem affected by the correction and has continued with sustained growth, agree to the report.
The study presents the graph of addresses with non-zero balance, which shows growth despite three months of depressed prices.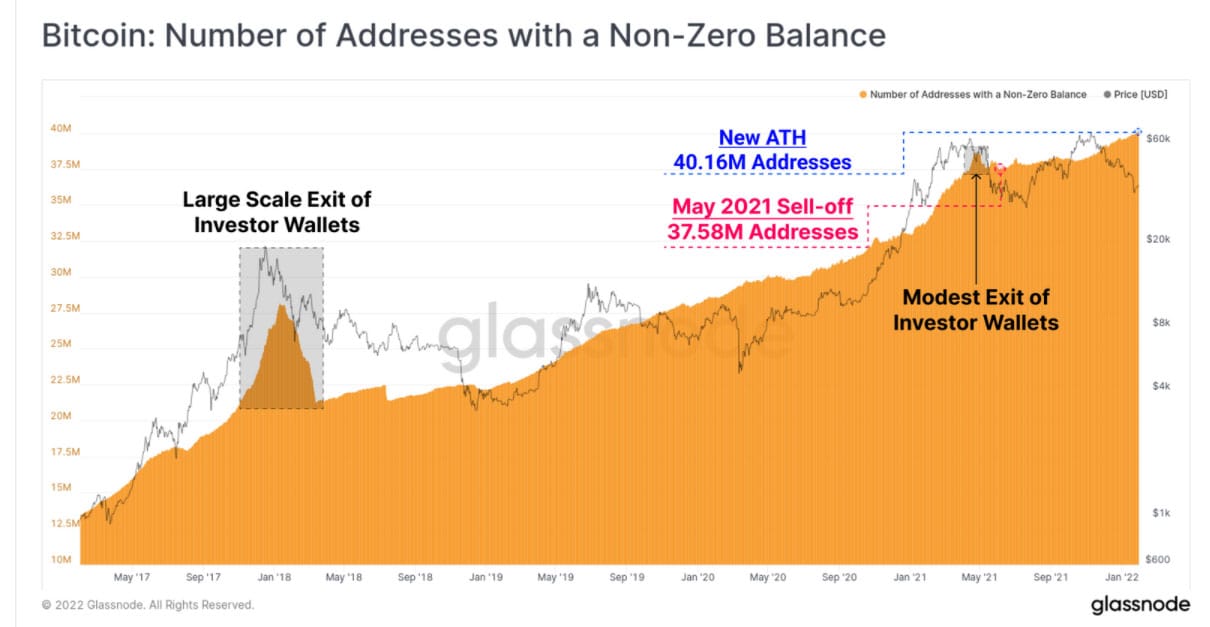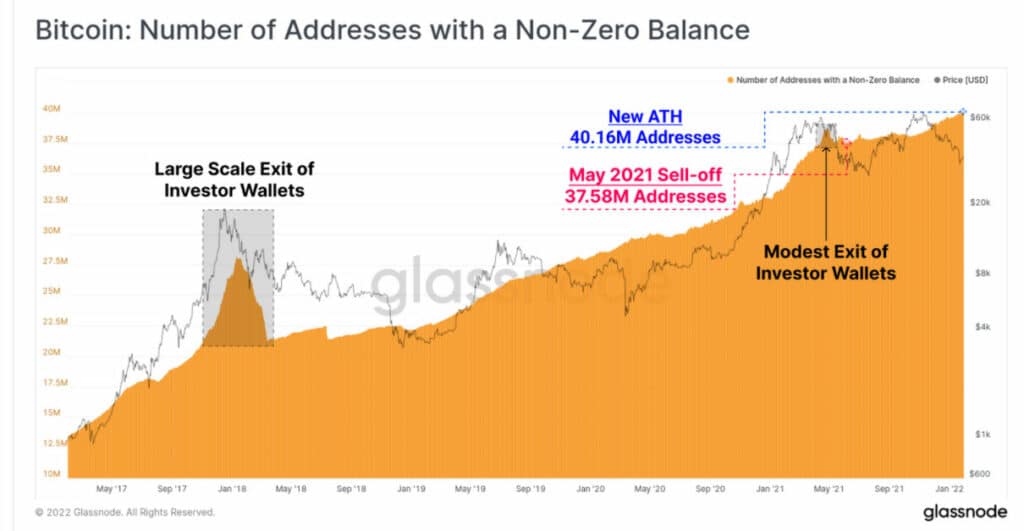 Some similarities are observed with the bearish period of 2019, and the new historical maximum of 40.16 million addresses with non-zero BTC balance is verified.
The rise of retail investor portfolios continues
The portfolios in the hands of investors called shrimp, those who control less than 1 BTC, is another parameter that has not been affected by the correction, according to the report. "The rate of supply growth for this cohort has seen two macro increases, the first after March 2020 and again in May 2021," the research highlights.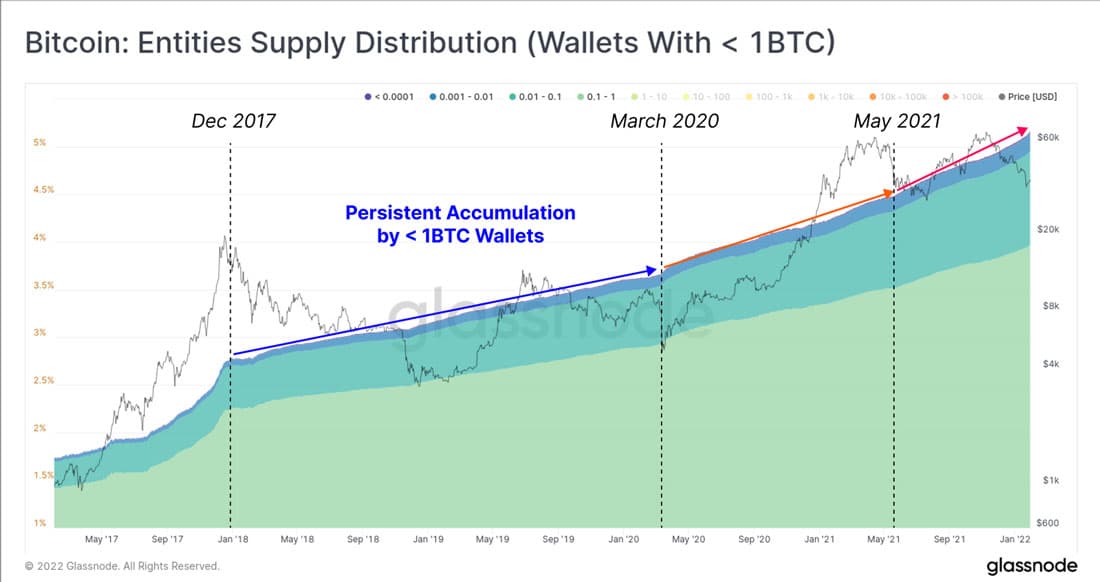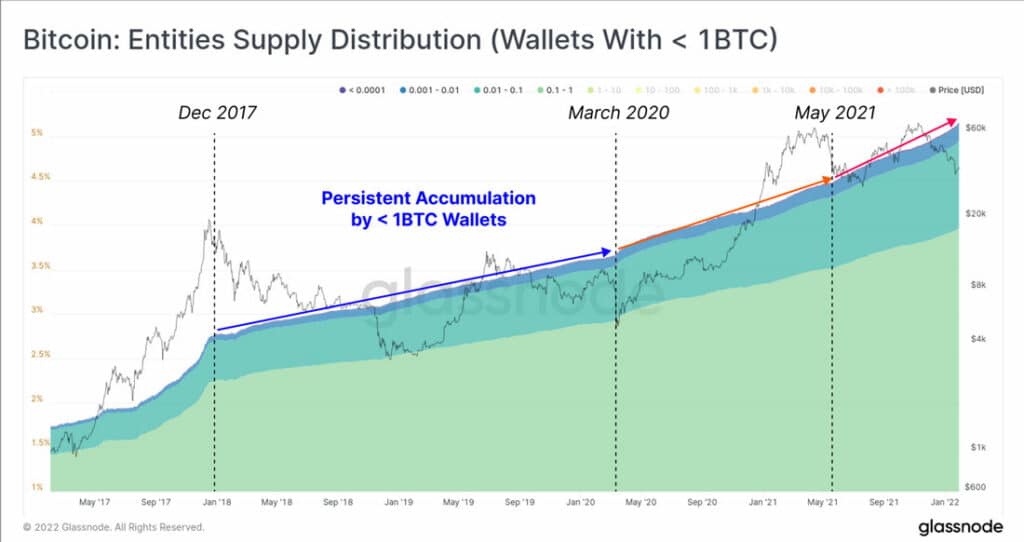 As can be seen in the graph, there are two slope changes in the evolution of portfolios with less than 1 BTC: in March 2020, after the declaration of the Covid 19 pandemic and in May 2021, when the largest bitcoin price correction of that year.
In January 2018, the percentage of supply in wallets with less than 1 BTC was less than 3%. Four years later, wallets with less than 1 BTC exceed 5% of the supply, according to the graph.
A temporary pullback in the price of bitcoin occurred in November 2021, shortly before a major bull run began that propelled the price of BTC above the all-time high of December 2017. At the time, analyst Willy Woo called the attention on an increase in BTC purchases by shrimp, a fact reported by CriptoNoticias.


www.criptonoticias.com