A Linux-based smartphone is possible. Tell that to Pine64, who in 2020 pulled a modest but interesting PinePhone out of his sleeve, and now renew that model with the PinePhone Pro.
This new device is clearly more powerful, but it still stands out for having Linux pre-installed thanks to its Manjaro ARM distribution with the Plasma Mobile interface. Even more striking are its privacy switches, which allow you to physically disable sections such as the modem, the microphone or the cameras.
PinePhone Pro data sheet
PinePhone Pro

Screen

6-inch IPS, 1440 x 720px, 18:9

Gorilla Glass 4

SoC

CPU: Rockchip RK3399S (4x ARM Cortex-53, 2 x ARM Cortex-A72)

GPU: Mali T860MP4

Memory

4 GB LPDDR4

Storage

128 GB eMMC

Expandable with Micro SD (up to 2TB)

cameras

Trasera: 13 MP, Sony IMX258

Frontal: 8 MP, Omnivision OV8858

Sound

mono speaker

Minijack 3,5 mm

CONNECTIVITY

LTE (MicroSIM)

Wi-Fi 5 (802.11ac)

Bluetooth 5.0

GPS (A-GPS), GLONASS

PORTS

USB-C (USB 3.0)

Others

Privacy switches (LTE/GPS, WiFi/BT, microphone, cameras, headphones)

Battery

3,000 mAh removable

Carga a 15 W

Dimensions and weight

160,8 x 76,6 x 11,1 mm

215 g

Price

$399
A smartphone made by and for Linux users
The PinePhone Pro Spec Sheet won't win any battle for potency. Even cheaper Android devices far outperform this smartphone in almost all areas, but the PinePhone Pro is a different bet.
Even so, the difference with the previous model is remarkable, and we have a CPU with six cores (two more powerful, four more efficient) accompanied by 4 GB of RAM.
The Rockchip SoC seems to be manufactured in 28nm, a lithography that is certainly obsolete for the rest of the market but that shows that it can continue to fight. As indicated in Ars Technica, this chip could be compared to the Snapdragon 618/650 of 2016, which makes it clear that we are facing a discreet performance.
The screen is not spectacular either (720p at 60 Hz), and the cameras probably can only get us out of trouble, but again here the bet is to offer a mobile in which Linux can demonstrate that it is viable.
In Pine64, in fact, they warn that "contemporary Linux mobile systems are still far from being considered true alternatives to Android or iOS." Even so, they highlight that the PinePhone Pro has enough power to become the mobile of any user "if you are able to accept the current software limitations".
These limitations are clear in terms of the offer of applications, much smaller than that of Android or iOS, and even the version of Manjaro ARM with Plasma Mobile is not entirely stable and they qualify it as "pre-Beta".
Everything in the PinePhone Pro is clearly geared towards Linux enthusiasts and developers who are comfortable with this ecosystem, but the best of the mobile is in a small section of its back.
Look mom, now without modem or microphone
If one removes the plastic back cover —with your fingers, no screws— you will find the true protagonist of this mobile, which is none other than the control it gives to its users.
That control is already glimpsed with a battery that we can quickly remove and replace with another. That means that the capacity of 3,000 mAh, which one could consider somewhat fair, may no longer be a problem (charging at 15 W also helps), but it does not stop there.
In a small section above the battery hole are the privacy switches, a series of small physical switches that allow you to enable or disable different elements of the mobile so that we can protect all kinds of sensitive information and connectivity.
So, we have switch for modem (which also disables GPS), Wi-Fi and Bluetooth connectivity, microphone, the rear camera, the front camera, and even the headphone jack. Access to this "panel" is immediate, and of course offers interesting options for those who want to take advantage of it.
The surprises, by the way, do not end there. On top of that mini-panel are six small metal contacts, los Pogo pins that give access to another of the striking ideas of the PinePhone Pro: the modular covers.
Modular enclosures to power
One of the most striking features of the PinePhone Pro is the possibility of add functions through various cases. It is not a modular mobile to use, but it is capable of having new options thanks to the most original accessories.
The design of the mobile seems almost from another era: one in which the upper and lower frames were a constant, for example. The PinePhone Pro has them, but the curious thing is that they are not even used to house a fingerprint reader, which in this mobile can only be added with an optional back cover with that component.
In fact Pine64 has created not only this accessory, but others such as the physical keyboard that allows you to use this mobile in an even more striking way. Keyboard ($49.99) has interchangeable keys to adapt them to each language, in addition to integrating an additional 6,000 mAh battery that allows the device's useful life to be extended even more.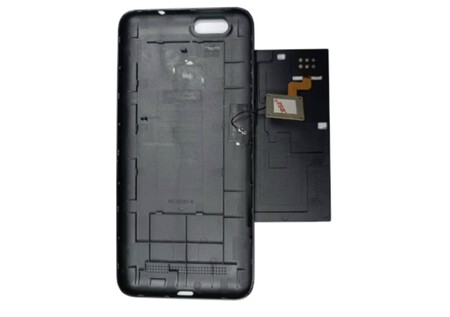 Another available accessory is the Pinedio housing with a LoRa module that is used in IoT products and that allows devices to be interconnected to decentralized networks using technologies such as The Things Network or Helium.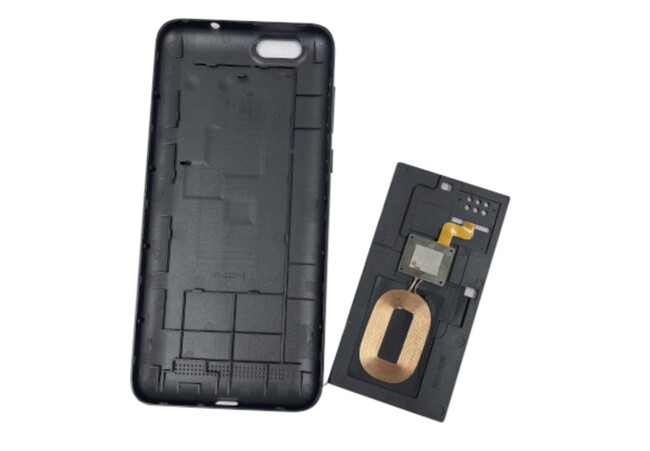 The last of the accessories is the casing that allows you to add wireless charging via Qi standard, and that offers that option with a charging speed of 5W.
The bad thing about these accessories is that one has to choose between one and the other: it is not possible to have a case that combines those options, but they are still an interesting feature of this Linux-based mobile.
PinePhone Pro price and availability
The new PinePhone Pro that was announced in October is now available to buy, and although its recommended retail price is $599, its creators they offer it with a promotional price of 399 dollars.
More information | Pine64


www.xataka.com