Netatmo, specialized in home automation and security devices, has just presented its Smart Carbon Monoxide Detector. With him it is possible monitor carbon monoxide level in real time, an invisible, odorless gas that can be deadly.
If in our home we have a boiler, a fireplace or a gas stove, this device is capable of monitoring the carbon monoxide particles emitted by these appliances and notify us with an 85 dB sound alarm, in addition to sending us a notification to the mobile.
Netatmo Smart Carbon Monoxide Detector Datasheet
Netatmo Smart Carbon Monoxide Detector

Type of device

Carbon monoxide sensor

Connectivity

Wi-Fi 802.11 b/g/n (2,4 GHz), Abierta/WEP/WPA/WPA2-Personal, Bluetooth Low Energy (BLE)

Dimensions

100 x 100 x 23 mm

Alarm

Sound, 85 dB

Features

Alerts the user through a message on the mobile or tablet

Battery

Up to 10 years of autonomy

Others

Self-test and alarm test functionality

HomeKit support

Price

99,9 euros
10-year autonomy and HomeKit support
The small device can be attached to any wall easily and is capable of measure in real time the rate of carbon monoxide of the room.
If an excessive level is detected, the device will emit two types of alarms. The first sonorous, with 85 dB sounds that allow you to warn of this danger quickly. The second, a notification that can reach mobile phones and tablets immediately thanks to the Netatmo Home + Security application available for iOS and Android.
If at that time there is no Wi-Fi connectivity or the connection drops, the alarm continues to sound if it occurs. By detecting these levels and triggering the alarms, users will thus have time to ventilate, turn off appliances that may be causing the problem and even leave home.
The device complies with the European EN 50291 certificate and the NE certificate, and in addition to Wi-Fi connectivity, it has support for Bluetooth Low Energy. The battery is another of the outstanding elements: has an autonomy of up to 10 years, which shows the low consumption of this type of sensor.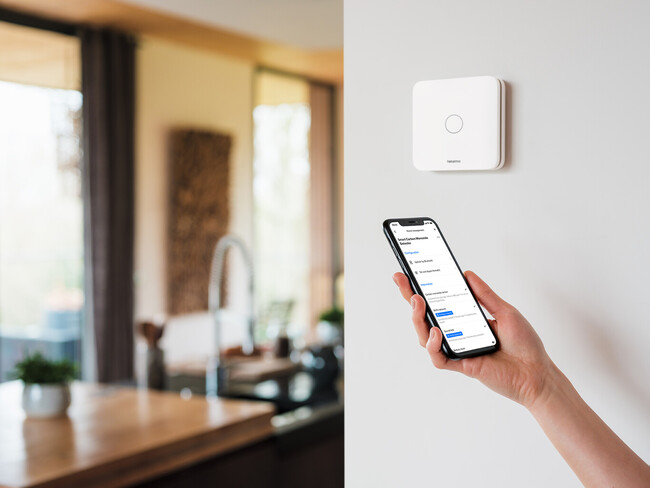 This autonomy is so long that in Netatmo they have included a self-test functionality that allows you to control the status of the sensor, the battery and the Wi-Fi connection of the device. It is also compatible with Apple HomeKit.
Price and availability of the Netatmo Smart Carbon Monoxide Detector
Netatmo's new Smart Carbon Monoxide Detector can now be found available on the manufacturer's official website. It has a recommended price of 99.9 euros.
More information | Netatmo


www.xataka.com