Key facts:
EDO will soon launch a collection of 100 NFTs, which will be accompanied by a physical work.

For EDO, demonizing the NFT world is a mistake "just because some are taking advantage."
Scams affect everyone and do not discriminate. This time it was the turn of the Venezuelan artist and famous caricaturist, Eduardo Sanabria, known as EDO Ilustrado, who was the victim of a scam related to non-fungible tokens (NFT). As he commented, someone was selling his works in that format, without his consent.
Via Instagram, EDO specified that when I was reviewing details for the launch of a new collection of tokens in the OpenSea marketplace, "I was surprised that they were selling fake NFTs of my work without my permission."
In fact, he believes that one of these artistic pieces was sold, although he did not specify how much. However, and in the photos he shared on his Instagram account, the price of some of the false works offered in his name can be seen. Between 0.1 and 0.2 ethers (ETH), or between about $350 and $680.
Noticing this, EDO contacted OpenSea, warning about the scam in progress. According to, the process "was simple" to report the scam: «They ask you to send the links to where they can see your works. In my case, I sent them all the tweets and Instagram posts where the jobs that had hacked me were.
After that, the scammer's account was disabled by the marketplace, one of the most important and only in 2021 traded more than USD 16 billion, according to Chainalysis.
For Sanabria, demonizing the world of crypto art is a mistake "only because some are taking advantage."
"I know from my own experience that there are plenty of colleagues working hard on the blockchain to offer their work honestly. The good thing about this web 3.0 is that everything is there and it is easy to verify that you are the author of your work", he pointed out.
New EDO collection at the door
As it was told, EDO is preparing a new collection of NFTs that will be traded precisely through OpenSea. In the same Instagram post, he reported that he was preparing his first 100 NFT project, where each virtual delivery will have a respective physical work.
As he said, it is a project on which he has been working for a long time and he will only notify of the departure and sale of the pieces through his profiles on social networks.
Advertising

In fact, he advanced part of the project on Instagram with a photograph of one of the designs that he will put up for sale on the famous platform. "It is a collection that is turning out super cool. Pure Creole pixel", he exclaimed.
Although the 100 NFT collection is a new project, it is not the first time that EDO has embarked on this type of digital art. Last year, CriptoNoticias reported that EDO had entered the NFT universe with a work called "Selfish", which portrayed five characters, all movie villains.
EDO's intention with this work was to call for reflection on the role of the characters and their influence on modern culture, as well as the feelings they generate in society.
NFT scams more common than ever
What EDO experienced is, to the regret of many, something that has become common. This is due to the exponential growth that NFTs had during 2021, becoming a favorable space for scams.
CriptoNoticias has reviewed several cases. A recent one had to do, precisely, with a New York artist and NFT collector, who was the victim of a temporary scam that cost him the loss of 16 tokens, belonging to the famous Bored Ape Yacht Club (BAYC) collection. All were valued at more than $2 million.
The collector was a victim of phishing, or data fishing, and that is why it suffered a hack that, at times, cost him the loss of his collections. The good news is that, as EDO, he did the necessary due diligence for OpenSea to block the sale.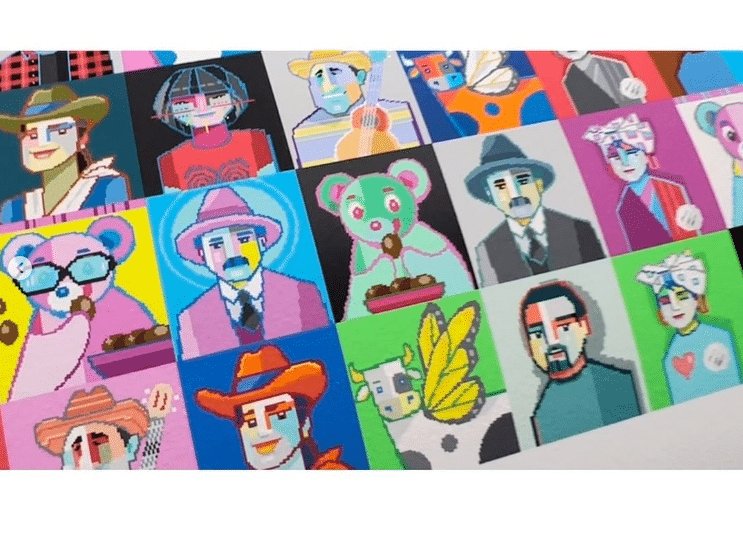 Along the same lines, the case of a developer of the NFT Evolved Apes, who disappeared with almost USD 3 million, or 798 ETH, made headlines, a fact duly reported by this newspaper. it was learned that part of the subtracted funds were the product of an initial sale of the NFTs and secondary market commissions.
There will always be those who engage in scams, and more so in this new market. For this reason, it is essential that a person, artist or collector is clear about the 8 golden rules to detect fraud in the NFT market that we review in CriptoNoticias, so that they can avoid the traps that abound in this new niche.




www.criptonoticias.com