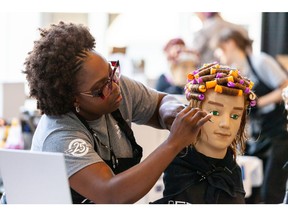 Article content
This video features highlights of SCNC including competitors from each province and territory, and each sector.
Article content
WINNIPEG, Manitoba, May 26, 2023 (GLOBE NEWSWIRE) — Yesterday, the 2023 Skills Canada National Competition (SCNC) was kicked off at the RBC Convention Centre, in Winnipeg. Skills/Compétences Canada (SCC) livestreamed the event for the second time this year. Viewers will be able to watch the Opening and Closing ceremonies, highlights from onsite competitors from different Skill Areas, interviews, and much more! The livestream will include competition footage and onsite interviews with partners, alumni, members of the National Technical Committ ee and the National Board of Directors.
Article content
SCC is distributing a video of the livestream highlights at the end of each competition day, yesterday and today. Media can download the video clip of day two here and edit it to capture the footage that is of interest to them. This video includes content from each of the six sectors, and competitors from each province and territory. The entire content of the livestream footage is also available on SCC's YouTube channel。 The cue sheet is also attached.
Article content
SCNC is the only national, multi-trade and technology competition for students and apprentices in the country. The goal of the competition is to encourage students and apprentices to excel in their chosen skilled trade or technology, and to create awareness of the many incredible career opportunities that are available to youth. SCNC 2023 includes more than 550 competitors from across Canada who will participate in 45 skilled trade and technology competitions.
About Skills/Compétences Canada
Skills/Compétences Canada was founded in 1989 as a national, not‐for‐profit organization that works with employers, educators, labor groups and governments to promote skilled trade and technology careers among Canadian youth. For information on Skills Canada's programs and SCNC, visit : www.skillscompetencescanada.com.


financialpost.com