The facts remain the same, although perhaps in the light of the new feminist wave they appear different. In November 1995, Monica Lewinsky, a barely 21-year-old intern, was seduced by Bill Clinton, President of the United States, married and 49 years old. Taking advantage of your position of power, the president hired her in the White House and then, with the election just around the corner, he had it transferred to the Pentagon, to avoid gossip. The president, who would be denounced by other women for harassment or sexual assault, continued to maintain relations with the young woman afterwards, and even employed his personal secretary to try to find her a job in
New York, if possible with the Revlon house.
In December 1997, another victim of the president, Paula Jones, cited Lewinsky as witness in a sexual harassment lawsuit, occurred earlier, when the defendant was Governor of Arkansas. The president brought Lewinsky to the White House and ordered her to respond "evasively," as she later stated. Under oath, pressured by the president, Lewinsky lied and said she hadn't had sex with him. A friend of Lewinsky's, Linda Tripp, who had also worked in the White House and had secretly recorded the confessions with the intern, betrayed her and revealed the affair and the lies to the prosecution. Lewinsky was questioned by the FBI, and scandal erupted.
Intellectuals enraged
Thus rushed the famous 1998 impeachment. And in those terms that gruesome plot narrates a new installment of the American television series 'American Crime Story', which in past editions featured the OJ Simpson trial and the murder of Gianni Versace. This time, Lewinsky herself has advised the writers and has been hired as a co-producer. And finally, her voice is being heard, in a context in which she can compensate: that of the new feminist wave.
The truth is that the scandal fulfills all the requisites to provoke outrage that swept the world in 2017 under the motto #MeToo. That expression had been coined years before by the American Tarana Burke to protest the recurrent harassment of women in positions of vulnerability by powerful men. The actress Alyssa Milano recovered it on social networks after the accusations against the producer Harvey Weinstein, who was later sentenced to 23 years in prison. The premise is quite simple, the famous "I do believe you": that women who are victims of sexual harassment and assault are believed immediately and without qualms.
Descent into hell
But, in those years of the Lewinsky scandal, the left, political and intellectual, he feared a formal recusal of Clinton would lead to another long winter of Republican hegemony (that would arrive). Thus began Monica Lewinsky's descent into hell, driven by an enraged mass of intellectuals of great progressive cache, mostly women like her. Leading them was another woman, the prestigious and influential columnist Maureen Dowd, from the pages of the venerable newspaper 'The New York Times'.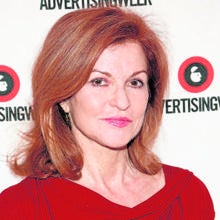 In a column on January 28, 1998, Dowd said that Lewinsky reminded him more of a little girl than anything else, "The high school girl who waits outside her boyfriend's biology class." In another column, he wrote that the fellow was more concerned "about the expansion of her waistline than the expansion of NATO, more concerned with plucking her eyebrows than with the dwindling hope of peace in the Middle East.
As the 'impeachment' approached, the attacks increased in tone. In February, Dowd described Lewinsky as "a rapacious and predatory White House fellow that he could have lied under oath to get a job at Revlon. On May 31, he published a column – supposedly satirical – in which he pretended to enter Lewinsky's mind when he testified before the FBI. He portrayed her as a person of little understanding and many ambitions.: «Menu for MY Italian State Dinner: Spaghetti Carbonara. Tiramisu. Spumoni. Table setting: Me between Leonardo DiCaprio and John Travolta ».
On June 10, Dowd openly wrote: "There seems to be one thing Monica has developed immunity to: thinking." Little by little, comparing her to Glenn Close in 'Fatal Attraction' and Sharon Stone in 'Basic Instinct', she ended up consummating the twist: on September 30, 1998 the predator was no longer Clinton, but his victim. «Miss Lewinsky, who presents herself as a bloody predator, crying to her friends because the president did not consume. It is Clinton who behaves more like a teenager, someone who tries to protect her virginity, insists on holding back, is reluctant to remove her clothes, and even pushes Ms. Lewinsky away. "
It was undoubtedly Clinton's version of the defense. The president's lawyers said that the most he and Lewisnky got to was a brief flirtation in a little room adjoining the Oval Office. Clinton said she didn't want to. That Lewinsky, a 21-year-old intern, seduced him. Furthermore, as the president declared, for him, oral sex was not even sex. "I did not have sexual relations with that woman," he repeated before the cameras.
As blushing as they are today, Maureen Dowd was awarded neither more nor less than a Pulitzer Prize by these columns. As the committee of such an award said when making its announcement, it did "for his fresh and insightful texts on the impact of President Clinton's affair with Monica Lewinsky ".
But there were even worse things. The weekly 'The New York Observer' even went to the trouble of bringing together the 'crème de la crème' of New York feminism – Erica Jong, Nancy Friday, Susan Shellogg and Katie Roiphe among them – to ask them about the Lewinsky 'affair'. The answer is given by the owner of the published note: «New York supergirls love that naughty president». It is an exercise in public humiliation that continues to bring out the colors.
Patricia marx, comedian, journalist in the sacrosanct 'The New Yorker', professor at Princeton: «I, for some strange reason, like Clinton even more for this. But he has had the recklessness to choose the wrong women. Elizabeth Benedict, writer: "The problem is who you tell. And the mistake [de Monica Lewinsky] was telling a woman who works in the White House, who worked there with Bush, and who has other loyalties. It was his mistake. Erica Jong, author of 'Fear of Flying': "He's a cute, sexy, young president, known to have had many sexual adventures. It could stimulate the fantasies of all the young women who work in your office. And particularly those who are a bit obsessed with father figures and obsessed with older men and feel lonely.
"A little idiot"
Perhaps the most embarrassing moment of this witch hunt was when the newspaper 'Los Angeles Times' brought up this issue to Betty Friedan, admired theorist and feminist leader, author of 'The mystique of femininity'. The question was whether Al Gore, a candidate in 2000, could pay for Clinton's excesses with women in general and Lewinsky in particular at the polls. Friedan replied, 'What are you talking about? I can't stand the way people in the media trivialize everything. It's the campaign to elect the president of the USA. Why is he worrying about a little idiot named Monica? What does she have to do with the presidential elections? It disgusts me.
Gloria Steinem, no less influential in the movement, matriarch of the new feminist wave and founder of the magazine 'Ms', admitted to Bill Clinton that at least he would not have raped anyone. For her, everything was spoiled and it seems that less problematic. "You seem to know what a no means," he said in the 'Times', ignoring the dynamics of a man with power towards subordinates without room for maneuver, something that is at the center of numerous complaints and dismissals today.
The truth is Bill Clinton claimed to be, publicly, an ally of feminists. He supported the movement and was in favor of its requests to legalize and guarantee the right to abortion. And feminists decided to turn a blind eye when the many demonstrations began to emerge that the president fit the profile of a 'sexual predator', as portrayed by the lawyers of one of his victims.
It didn't help that Republican raptors came to the rescue of those same victims, including Lewinsky, who wanted to get a slice of his personal drama. Monica Lewinsky ended up being, much to her regret, a crucial part of the court case against President Clinton that instructed the special prosecutor Kenneth Starr, and of the republican argument in later elections. Clinton was exonerated, of course, and several Republicans joined all the Democrats in the Senate to save him.
Lewinsky does not usually speak much in public, burned as she is by the hunt she has been subjected to for years. Requests for interviews remain in limbo with no response. Yes he has regretted having been «Patient Zero on what it means to lose your reputation on a global scale». He has felt, in his own words, "Humiliated to death".
Non-militant respect
In 2014, she published a long text in the magazine 'Vanity Fair', which in its day also participated in her disgrace, to affirm that she has "a deep respect for feminism", but logically does not militate in it. "I am grateful for the great strides the movement has made in promoting women's rights over the past decades. But, given my experience becoming something of an appetizer at a gender politics party, I do not identify as a feminist as such. The leaders of the movement failed to articulate a position that was not essentially anti-woman during their 1998 witch hunt, "she said.
It is fair to admit that in recent months some feminists have tried to examine their conscience. Molly Jong-Fast published an article in 'Vogue' titled 'We all owe Monica Lewinsky an apology'. (Jong-Fast's mother, Erica Jong, is one of those feminists gathered by the 'New York Observer' for that embarrassing report.) He says, "You have survived one of the worst possible experiences in modern life, and I am glad. But the fact that she was able to get out of this hell apparently intact as a human being does not mean that we are not in debt to her. We owe it to her and to ourselves, as people who write about women, to remember the many mistakes we made in the 1990s and to apologize to her. "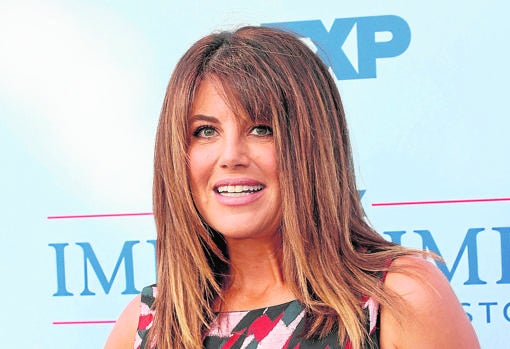 Aside from surviving, Lewinsky has become an activist against 'bullying' or cyberbullying. He certainly has experience with it, since long before social media existed.
Following Clinton's exoneration at his Senate impeachment trial, Lewinsky's demonization would only escalate. In the collective world imagination, the word 'intern' would remain as a synonym for fellatio. Lewinsky would be an insult. In 2017, the very Donald TrumpAs president, he would take those who visited him in the Oval Office to the attached booth where the act was supposed to have taken place, to point it out and say, with a malicious laugh: "There it happened, there it happened!"


www.abc.es