Key facts:
The clothing collection is accessible through the metaverse of ZEPETO, a Core technology company

The garments are estimated to be around 199 euros on average.
Zara, one of the largest fashion chains in Spain, announced on Tuesday its official foray into metaverses, with a collection of fashion garments that, in addition to physically existing, can be purchased virtually so that an avatar can use them.
According to a publication made on Twitter, it is a collaboration of Zara with the South Korean clothing brand Ader Error. Both companies launched the series AZ Collection, which keeps your inspiration in current fashions.
The collection is accessible in the ADERERRORXZARA virtual store, within the ZEPETO platform. There, they explain, "you can buy virtual clothing and makeup for your avatar." It is, in essence, the first step of the famous Spanish clothing and fashion company in the virtual universe which already has more than 50,000 users.
ZEPETO is a virtual platform where users can create their own versions of themselves and live in a digital world. It is an app where with just one selfie an animation is created that will unfold in a Web3 world.
As they describe it, the new collection has designs that reflect the lifestyle of people "whose personalities are shaped by their simultaneous experiences in the real and virtual world", demonstrating "the new person dreamed of by both brands."
In the opinion of the Spanish company, it is a project that he reflects on the capacity of language "to express ideas", as well as to give rise "to other ways of thinking and to create new cultures."
According to the portal dedicated to fashion Grazia Magazine, the collection includes cotton sweatshirts and t-shirts, as well as pants and three models of sports shoes. In addition, there are accessories, such as scarves, shoulder bags, hats, bags and glasses.
On prices, it is estimated that they oscillate, at least, 199 euros. The garments will be available from today in the online store and some selected ones, in Spain, South Korea, Denmark, Germany, France, the Netherlands, Italy, the United States, France, China and Japan.
ZEPETO, where did it come from?
That Zara has decided to launch its new collection on this digital platform has a reason. ZEPETO is a metaverse that has grown a lot this year and houses, according to figures from its website, more than 200 million users.
In addition, it is a platform that is characterized by the personalization of avatars, which when created have access to various items, among which clothes and accessories stand out. For Zara and Ader Error, this is an attraction to consider.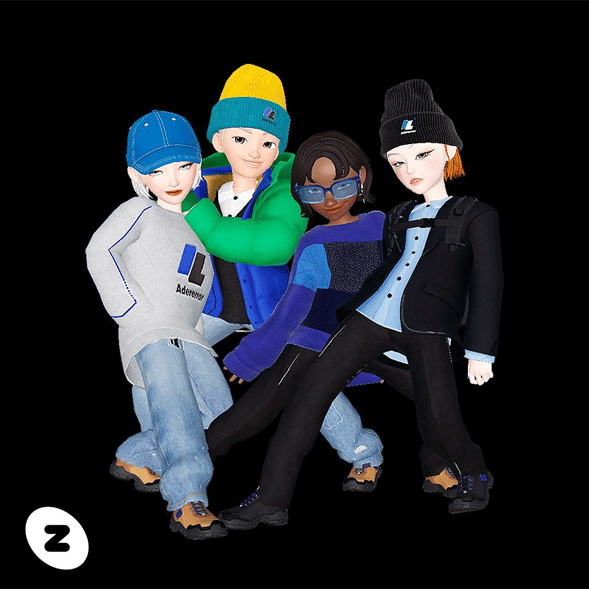 The interesting thing is that, although ZEPETO is not on a blockchain, it does allow commercialization and has given rise to cryptocurrencies. A few months ago, he teamed up with the metaverse The Sandbox, with the intention of creating a suitable space for the sale of tokens no fungibles (NFT).
Therefore, it is positive to say that Zara, one of the largest dressmaker companies in the world, has already enlisted in the group of companies that, like Adidas, took the step and ventured into metaverses, where everything seems to be headed.




www.criptonoticias.com